•Highlights the impact of COVID 19 on international travellers
•Aims to strengthen US-Africa cross-cultural relations
•To champion media partnership, more black American investment in Africa
By Maureen Okpe
The novel coronavirus (COVID-19) is challenging the world, with no vaccine and limited medical capacity to treat the disease, and Non-Pharmaceutical Interventions (NPI) claiming center stage as countries consider the option as the main strategy to contain the pandemic.
But African seems to be holding forth and faring better than many advanced countries and challenging the long-held myth of "can any good thing come out of Africa?" It is like that question is being answered with positive response and the world is paying attention.
Nevertheless, unprecedented global travel restrictions and stay-at-home orders are causing the most severe disruption of the global economy with international travel bans affecting over 90% of the world population and wide-spread restrictions on public gatherings and community mobility.
Early evidence on impacts on air travel, cruises, and accommodations have been devastating. While highly uncertain, early projections suggest international arrivals could decline by 20 to 30% .Tourism is especially susceptible to measures to counteract pandemics because of restricted mobility and social distancing.
This is the case of Rashad McCrorey, the owner of Rashad McCrorey Entertainment LLC and Africa Cross-Culture from Harlem, New York in the United States of America. A tourism company which takes black Americans to different countries like Egypt, Ghana, Kenya, Nigeria and Rwanda in Africa.
A freelance journalist who have written for several black American and Ghanaian prominent news outlets, with the intention of bringing his writing talents to Nigeria.
McCrorey is currently the topic of COVID-19 events, as the 'American who chose to self-quarantine in Ghana due to the spread of the virus and the need to keep safe from contracting the disease.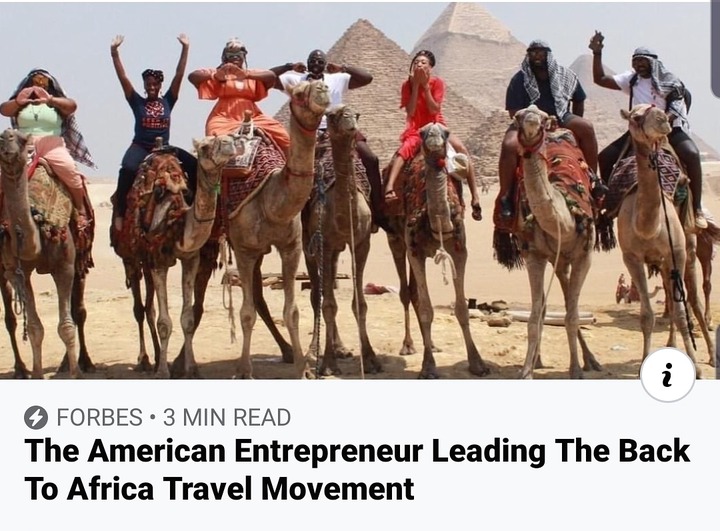 He narrates his story on how the lockdown by countries in trying to curtail the spread held him down for an extended time than he supposedly would have spent.
"I originally purchased a one-way ticket to Ghana from New York City, arrived in Ghana February 27 for a routine business trip as I hosted four American guest in Ghana for the countries 6th March Independence Day festivities.
"My guest returned back to America but I chose to stay behind to attend additional events. But after a successful first two weeks in Ghana, on March 15, Ghanaian President Nana Akufo-Addo imposed a travel ban on all countries with 200 or more cases of COVID-19.
"On March 19, the U.S. State Department issued a global level health advisory, warning citizens abroad to 'arrange for immediate return to the United States, unless prepared to remain abroad for an indefinite period of time.'
"Once the coronavirus pandemic reached America and border closings, lockdowns and travel bans began being implemented I chose to stay in Ghana and not return to America," he said.
Due to the self quarantine imposed on himself it was misconstrued that he had contracted the virus having come from a country where a number of persons where reported dead by the disease but McCrorey cleared the air stating he was not infected by the virus but chose to remain behind and had spent 76 days as at the time of interview.
"I have not contracted COVID-19. When I said self quarantine that means I chose to face the coronavirus pandemic in Ghana rather than return home to the United States. I was only supposed to be in Ghana for 3 weeks.
"I do not have coronavirus and have not been admitted to any facilities. I apologize for the confusion," he said.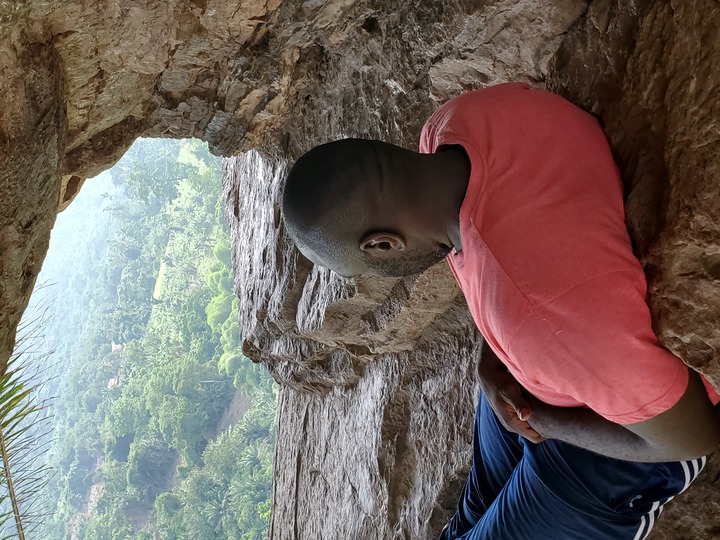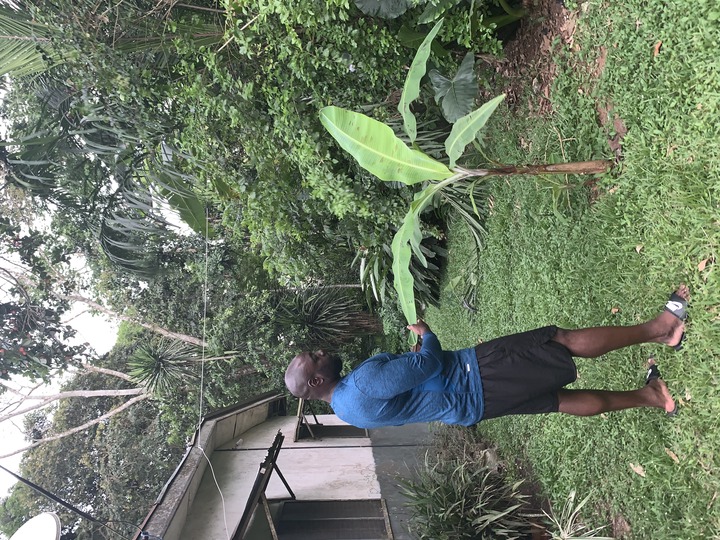 Speaking further the freelance journalist disclosed that he currently have a successful tourism company set up in Africa, which provide services in the countries of Egypt, Ghana, Kenya, Nigeria and Rwanda, with Egypt and Ghana being the most popular at the moment.
Stating further he explained that he is in the process of starting a public relations company where he will be helping people get high profile press for their personal brand and businesses.
According to him "the focal of my company will be to help African clients get features in America, and my America contacts to get features in Africa. I am building a media relationship between Africa and the African Diaspora in America."
Speaking on his future plans McCrorey said he intends to "continue to build on the prosperity of my return to Africa tourism company for members of the African Diaspora and build my public relations company.
"I believe if black America with the backing of the American dollar and other Africans living abroad bringing their foreign currency such as the Euro and the British Pound to Africa. Africa as a whole can better utilize its natural resources to the collective benefit of all people of African descent.
"As an American I see other races and nationalities of people use their American dollar as leverage in their home countries. I believe a concerted effort with businesses entrepreneurs and other avenues combined with African Media outlets can build a small economy and those who chose to use the finances or recognition for the betterment of their personal lives, family and country will play a major role in history to achieve both personal and spiritual wealth.
On life after COVID 19 pandemic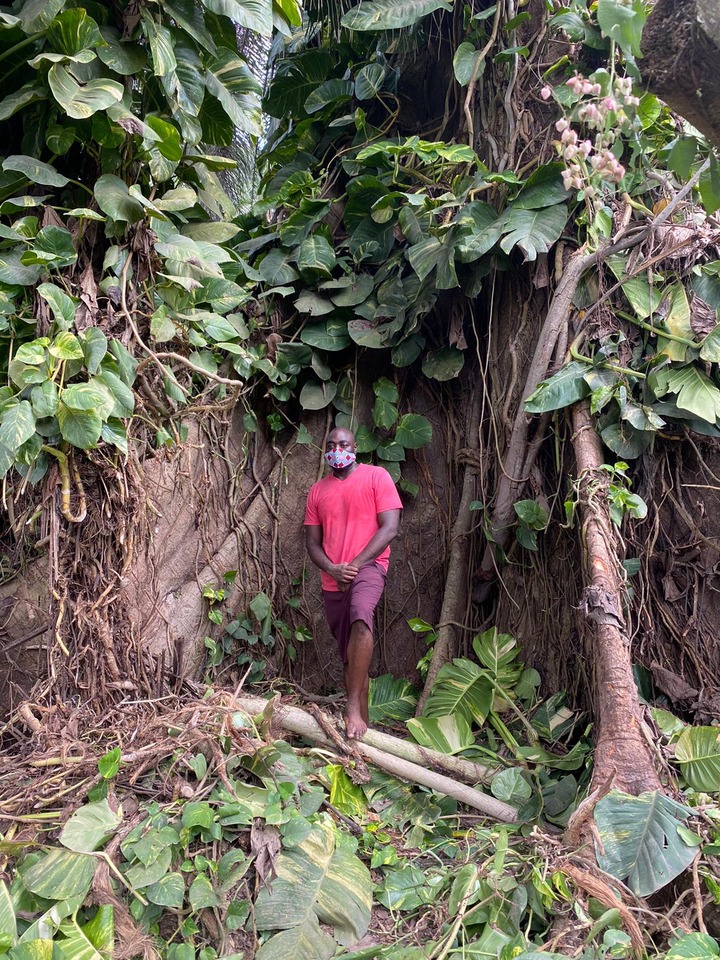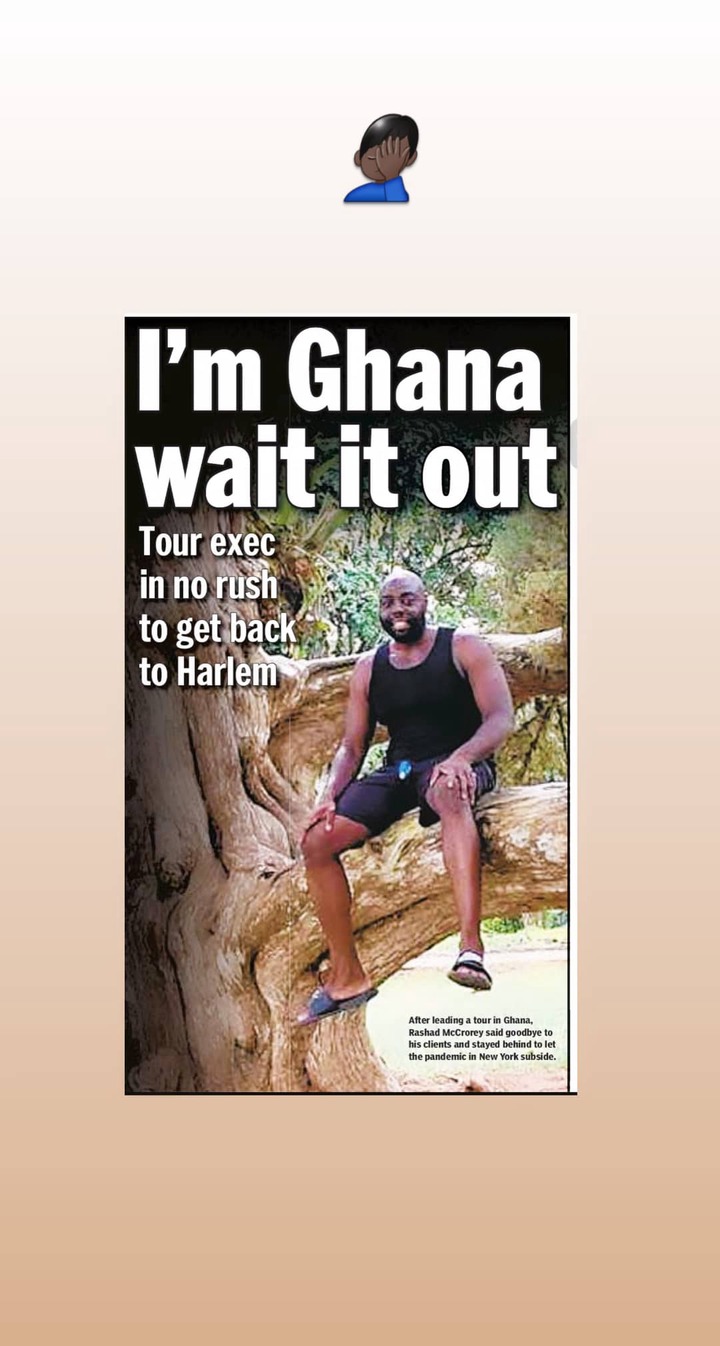 He highlighted that they are certain moments in world history that changes life, "as an American I have seen small incidents such as 9/11 (two planes crashing into the world trade center killing 2000 people) make significant change to the world. This coronavirus has effected the entire world.
"Life will not be the same. The winners will be the ones who come out stronger. To come out stronger one has to be able to adjust and take advantage of new trends, creates trends, and or let go of old ways that are no longer relevant or the value has diminished.
"I guess even with me being a tour operator I have to understand that even though my personal brand is stronger, International tourism as a whole will take a long time to recover and even when we do recover things will be dramatically different. I have to identify those trends and capitalize on them in order to survive.
While speaking on his security experience in Africa McCrorey said: "Africa has always been welcoming to me. I personally have not faced any security challenges in Africa. My passport is marked up with stamps and visas, so anytime i have shown my visa it always turns into a conversation based on my experiences in traveling.
"As far as general safety I have never been robbed, physically attacked or threatened in any African countries. The closest i would say is constantly being over charged once people hear my American accent.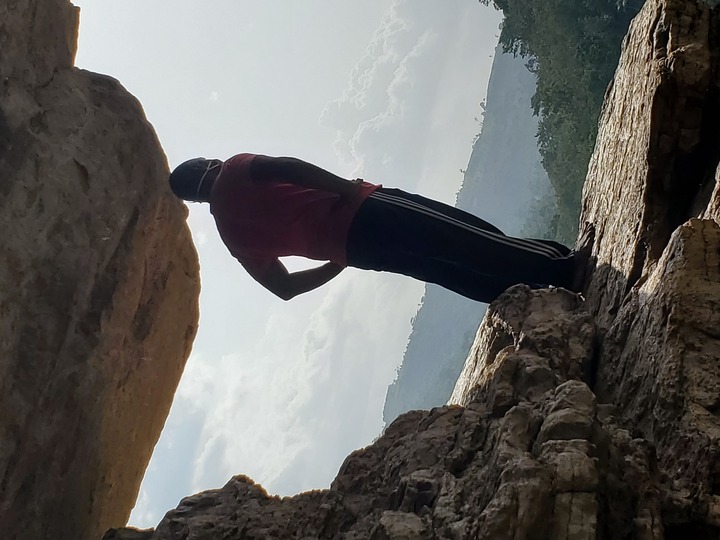 The American Muck Rack journalist would like to be considered for feature articles, expert mentions, podcast, YouTube, television appearances, and writing contributions to publications as he is also looking to both receive press and give press opportunities for media personalities looking to gain press coverage.
McCrorey is in the process of building a public relations component to his company and is sure to be a strong and consistent source for content generation in the areas of News, Life Style, Business, Entertainment, and Editorials.