•Calls of the military chiefs to go
Jude Johnson
The International Society for Civil Liberties & Rule of Law (Intersociety), has alleged that over 40,000 defenceless Nigerian citizens have been killed under the watch of the current Military Chiefs, whose five years tenure has come under scrutiny.
Intersociety made these claims in a statement on Thursday signed by the Board Chair, Barr. Emeka Umeagbalasi; Barr Damaris Amaka Onuoha, Head of Campaign & Publicity; Barr Ndidiamaka Bernard, Head of Int'l Justice & Human Rights; and Barr Obianuju Igboeli, Head of Civil Liberties & Rule of Law.
The rights group said that beyond the urgent call for the country's military Service Chiefs to immediately prepare their handover notes and leave office, the entire security forces of Nigeria (defense, policing, intelligence and paramilitaries) and their commands and controls are also found to be terminally sick requiring total overhaul or reorganization.
According to Intersociety, having woefully failed the country and her citizens particularly in matters of defense and safety of the citizens, their properties and the country's land, water, air and wild spaces, it has become inexcusable and beyond logics and sentiments for the Service Chiefs to pack and go.
The group quoted the UK's All-Party Parliamentary Group for Int'l Freedom of Religion or Belief saying,"the 90% Muslim controlled Nigerian security forces" must be surgically reorganized from their present radically religious and clannish lines to secular, professional and ICT-powered or 'man-mental-technological lines.
Apart from they described as undiluted fact that generality of Nigerians have remained confused as to whether the country's Service Chiefs, heads of intelligence agencies and the Police and their commanding officers are truly engaged in counterinsurgency operations or 'insurgency support operations' or 'conflict profiteering; Intersociety claimed that as people of research and statistics, they "are aware that not less than 40,000 defenseless citizens of Nigeria irrespective of their religions and tribes, genders, ages and classes, have been killed outside the law since July 2015 when the Service Chiefs were appointed. This is due to defense, security, safety and policing lapses under the midwifery of the current Security Chiefs. There were also billions of naira worth of properties lost including over 2000 sacred worship and learning centers mostly belonging to Christians".
The group listed the lives lost or casualties to included not less than 9000 victims of Jihadist Herdsmen violence (all Christians), 9000 victims of Boko Haram violence (approximately 5,000 Christians and 4000 Muslims), estimated 4000 victims of Zamfara/Northern banditry in Muslim dominated States of Zamfara, Katsina, Sokoto and Northern Kaduna (about 80% Muslims) and hundreds killed by Ansaru Jihadists (majorly Christians and foreigners).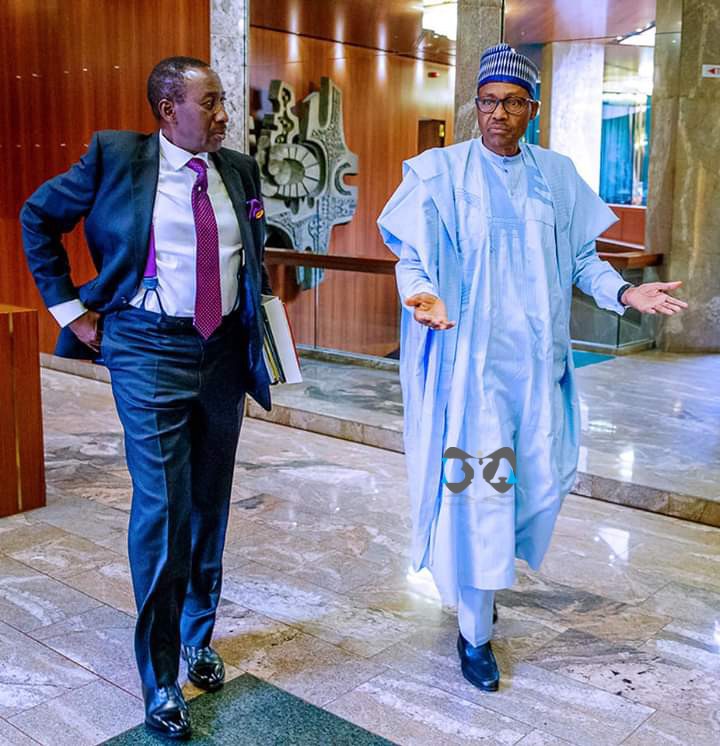 They also alleged that Nigerian Military under the current Service Chiefs also directly and vicariously killed not less than 2,500 citizens outside the law, including not less than 1300 defenseless Shiite Muslims, 480 Eastern Nigerian citizens, 300 rural Northern Christians (air bombing), 240 detainees at Borno's Giwa Barracks (AI Report 2016) and over 500 civilian victims of the Military's "counterinsurgency operations".
Intersociety further opined that the Nigerian State was also plunged into "militarism" and "militarization" by the archaic defense and security policies of the Service Chiefs resulting to pseudo 'police state'. As a result, it stated, Nigeria has been independently projected that average of 250 Nigerians die monthly (3000 yearly) in police (mostly) and military (some) custodies across the country following indiscriminate use of excessive force, torture, hate policing and commercialization of criminal investigations.
"These have led to estimated 15,000 non court-convicted citizens dying in custodies since July 2015. Numbers of those killed in civil crimes or crimes against persons and properties including murder, rape, armed robbery, kidnapping and communal violence are also in their multiple thousands; likewise victims of disappearances. In the outgoing first six months of 2020, not less than 1500 innocent and defenseless lives have been lost. They included not less than 600 Christians massacred by Jihadist Herdsmen, over 500 Muslims and Christians killed by Boko Haram/ISWAP and at least 400 mostly Muslims killed by 'Zamfara/Northern Muslim Bandits'. Excluded are hundreds, if not thousands of victims of 'Civil Crimes' and Communal Violence," the statement read.