Ngozi James
The Commandant Army War College Nigeria, (AWCN) Major Gen Bamidele Alli Alabi has stated that the college remains committed towards producing highly trained and motivated education level leaders and senior Commanders that would deliver on the mandate of the Nigerian Armed Forces.
The Commandant made this remarks when he led a team of Senior Officers on a courtesy visit to the Commander Guards Brigade, Brigadier General Muhammed Takuti Usman at the Bridge Headquarters Aguyi Ironsi Cantonment earlier today.
Alabi stated that his vision on assumption of office as the 5th Commandant of the pioneering Institution is to ensure that the college is institutionalized as the centre of excellence through the sustainance of robust academic programmes , partnership and collaboration.
He stressed that infrastructural development as well as staff training would continue to occupy a centre point which would place the college as one of the best training institution for strategist and career senior Commanders in the country.
The Commandant added that the college would continue to partner with the Brigade in order to deliver the various course content that would ensure that participants are most equip to face the current and ever changing environment especially the current state of insecurity confronting the nation.
He thanked the Brigade for all supports so far rendered and calls for more synergy between the college and the Brigade to enable the college succeed and deliver on its mandate.
Photo Highlights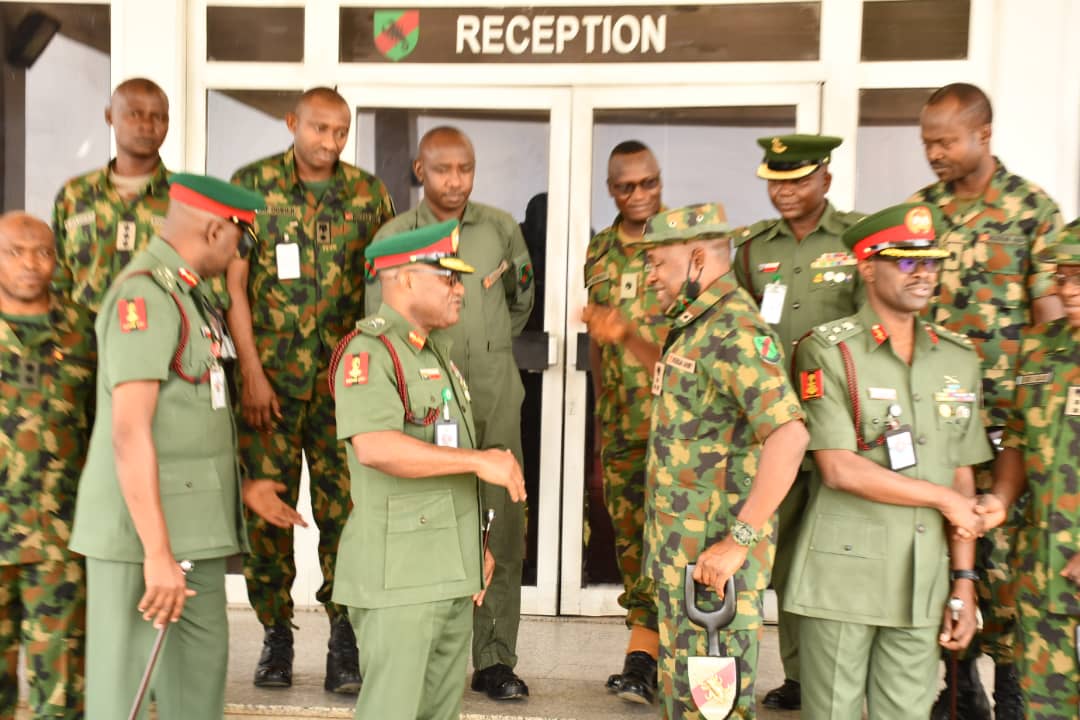 Responding the Commander Guards Brigade, Brigadier General Muhammed Takuti Usman while appreciating the visit, assured the team of all necessary supports stressing that both the College and the Brigade are working towards same goal which is to make the Nigerian Army great and further congratulate the Commandant on his well deserved appointment which he said would positively impact on the college and wished him a successful tour of office.
The Commandant was accompanied on the visit by the College Director of Administration and Logistics, Brig Gen MT Aminu, Director of Coordination, Brig Gen AM Grema, the College spokesman, Maj M Maidawa and other staff Officer in attendandance. Climax of the visit was the signing of the visitor's registrer, presentation of souvenir and group photograph. Below are pictures of the visit.