In a significant departure from its traditional foreign policy stance, Nigeria, under the leadership of President Bola Ahmed Tinubu (BAT), is unveiling a visionary paradigm known as the 4-Ds Diplomacy. This transformative approach, helmed by Ambassador Yusuf Maitama Tuggar at the Nigerian Ministry of Foreign Affairs, seeks to recalibrate Nigeria's global engagement strategy. Comprising Democracy, Demography, Development, and Diaspora, the 4-Ds Diplomacy known and acknowledged as ''Tinubu Doctrine' represents a strategic shift towards more intentional, dynamic, and value-driven foreign relations. This article by Senator Iroegbu delves into the nuances of Tinubu's foreign policy vision, highlighting its implications and the promising prospects it holds for Nigeria's role on the world stage based on some recent activities. Underpinning this new doctrine is the conviction that Nigeria's foreign policy must align with its national interests, uphold democratic values, harness demographic potential, stimulate economic development, and prioritize the well-being of its diaspora community.
Foreign policy shift
In a remarkable shift, President Bola Tinubu of Nigeria has unveiled a new paradigm for Nigeria's foreign policy strategy, goals, and objectives. Throughout its history, Nigeria had maintained a concentric foreign policy framework, firmly rooted in Afrocentrism. However, recent years have witnessed a reevaluation of these strategies, driven by the changing landscape, Nigeria's evolving global stance, and its relationships with the international community. Notably, the Yar'Adua-Jonathan Administration introduced the concept of "Citizens Diplomacy," emphasizing the paramount importance of Nigerian citizens in shaping foreign relations. Unfortunately, this approach saw a period of stagnation during the immediate past presidency of Muhammadu Buhari, although the Nigeria Diaspora Commission (NIDCOM) did make efforts to bridge this gap, albeit amid some controversies. Against this backdrop, the new Tinubu administration is taking a proactive stance towards foreign policy, with a focus on fine-tuning and implementing a robust strategy championed by the Nigerian Ministry of Foreign Affairs under the leadership of Ambassador Yusuf Maitama Tuggar.
In this context, the new Tinubu administration is taking a more intentional approach to its foreign policy. The Nigerian Ministry of Foreign Affairs, under the leadership of Ambassador Yusuf Maitama Tuggar, is at the forefront of these strategic shifts.
Tinubu's 4-Ds Diplomacy
Ambassador Tuggar, during the Nigeria-India Presidential roundtable at the G-20 Summit in New Delhi, India, unveiled President Tinubu's Foreign Policy Doctrine—the 4-Ds Diplomacy. The minister emphasized the strategic roles India and Nigeria could play to enhance bilateral ties and economic growth, aligning with both countries' interests on the global stage. According to him, India is a focal point of President Bola Ahmed Tinubu's 4-D Diplomacy, or what is now referred to as the Tinubu Doctrine by Nigeria's Ministry of Foreign Affairs. Tuggar further elaborated on the 4-Ds, categorizing them as Democracy, Demography, Development, and Diaspora. "I am certain you grasp the commonalities between Nigeria and India even before I delve into explaining each of the 4-Ds," he stated. He proceeded to explain each component of the Doctrine.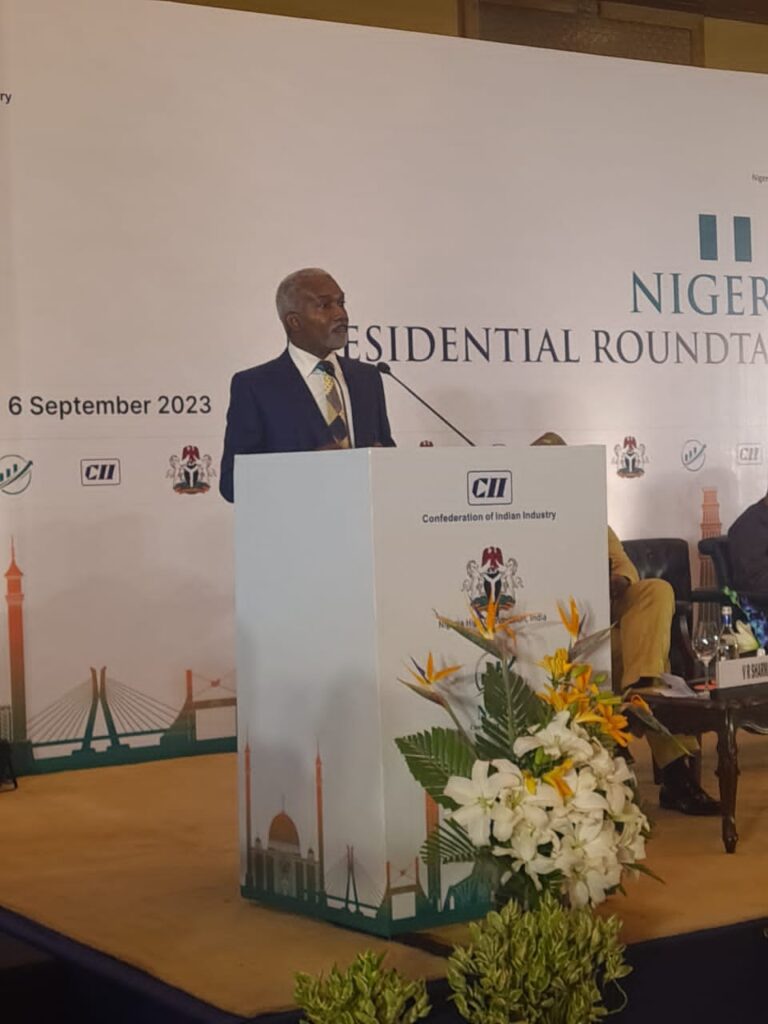 Democracy: Ambassador Tuggar highlighted that India and Nigeria stand as the largest constitutional democracies on their respective continents and globally. "We are constantly seeking ways to strengthen our democratic institutions to enhance the quality of life for our citizens by improving services provided by our governments and fostering an environment for the private sector to thrive," he expressed.
Demography: Under the second 'D' for Demography, Tuggar emphasized the collaboration potential with countries boasting significant populations, like India. "We are, after all, the largest country in Africa and projected to become the 3rd largest in the world after India and China. To achieve SDGs and similar human-centric goals and avert global financial and economic crises, India and Nigeria need representation at decision-making tables – G-20, BRICS, and UNSC. There is much to gain from each other in technology, agriculture, health, and energy," he asserted.
Development: The third 'D' focuses on infrastructure, manufacturing, and agriculture, presenting an opportunity for double-digit growth in both nations. The minister emphasized India's notable investments through initiatives such as Digital India to create a digitally empowered society and knowledge economy, and similar prospects exist in Nigeria with a youthful population eager to leapfrog. "We have a world-class instant payment transfer infrastructure- NIBSS that has existed since 1994 and is ahead of many developed countries in this aspect. Like India, Nigeria's mobile phone penetration is phenomenal, and financial inclusion is an area we aim to improve; India's Jan Dhan Yojana program is not dissimilar to Nigeria's Agent Banking for financial inclusion. The success of fintech such as Kudi testifies to the enormous potential for private sector investors in this space in Nigeria. Indian entrepreneurs can relate to this and easily seize the opportunities therein. The growth to be unleashed through our expanding gas infrastructure, Special Economic Zones, and agro-allied value chains means there is a business case and bankable project for entrepreneurs who understand countries like India and Nigeria."
Diaspora: The fourth 'D' speaks to the sizable numbers of Nigerians living in India and Indians living in Nigeria. They constitute the first point of interface between the two nations, and the value they add to the relationship between the two countries is something to be nurtured and harnessed. "Many of us in Nigeria grew up watching Bollywood movies and had Indian math, physics, and chemistry teachers and were acculturated to many things Indian at an early age. This exchange must continue through our schools both physically and virtually. Nollywood and Nigeria's film industry could benefit from closer collaboration with Bollywood, especially behind the camera – lighting, makeup, cinematography, and sound. Prior to the COVID-19 pandemic, Nigeria had one of the fastest-growing media and entertainment sectors in the world, and we are gradually ramping back up. The world is dancing to Afrobeat. We want to embrace India and dance together," Tuggar declared.
Nigeria's Membership in the G-20
In alignment with the core principles of the 4-D Diplomacy, with a specific focus on "Democracy and Development," President Tinubu has emphatically declared that the G-20 would remain incomplete without Nigeria. He has expressed Nigeria's unwavering commitment to assume a leadership role within the group, thereby contributing substantively to shaping a more equitable global order. As Africa's largest economy, market, and democracy, Nigeria stands poised, capable, and willing to be a pivotal player within the G-20, recognizing that the family of nations cannot truly prosper without its active participation. Addressing an assembly of world leaders at the 18th G-20 Leaders' Summit in New Delhi, India, President Tinubu passionately emphasized that global unity and cooperation are paramount in addressing the pressing challenges of our time, fostering inclusivity, and establishing a fairer world order.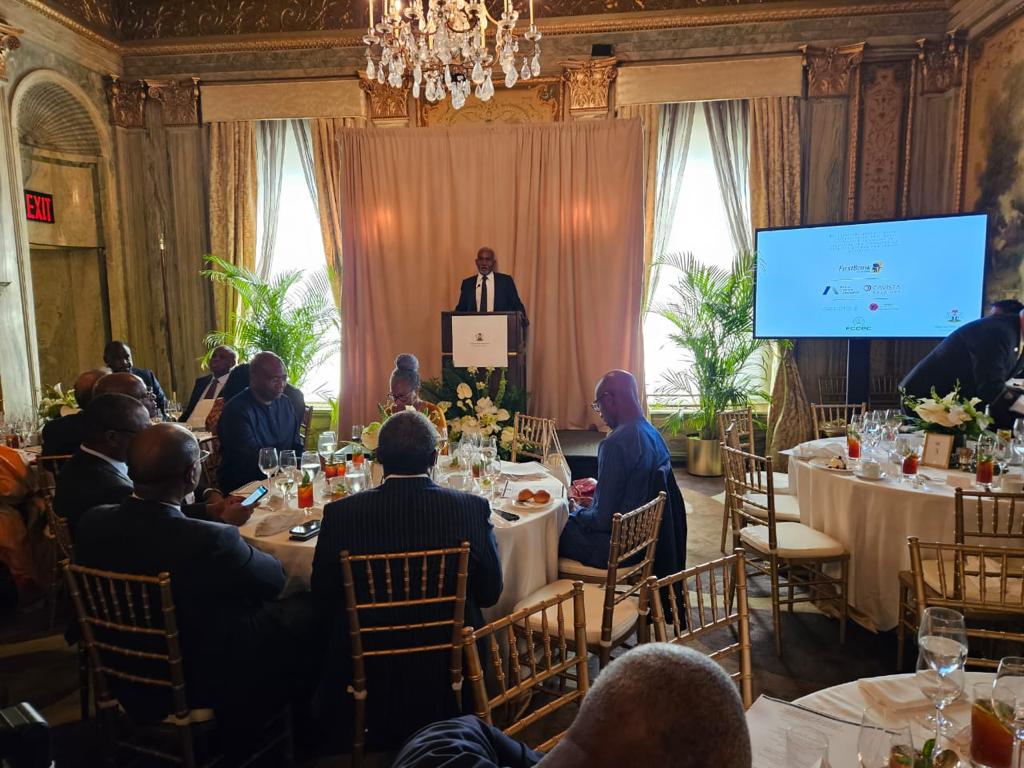 Acknowledging the indispensable role played by the G-20 in crafting a rules-based world order that advances shared prosperity and security, President Tinubu has underscored the international character of many of today's pressing issues. He contends that these challenges cannot be effectively tackled without multilateral cooperation, and hence emphasizes the need for intensified collaboration, cooperation, and partnerships across diverse regions. The president has articulated, "This is why the role and contributions of the G-20 in shaping a new world order that is fair and rules-based cannot be overemphasized. A world that aspires to unity, yet remains fractured by stark income disparities and unequal access to fundamental social necessities among its vast population, cannot hope for a peaceful and secure future where shared prosperity is a reality."
Furthermore, President Tinubu emphasizes that the formulation of such rules and global governance structures, which represent the collective aspirations of our interconnected world, must be a collective endeavor. This collective design, ownership, and management align with the true spirit of a unified global family characterized by mutual respect and sustainable development.
President Tinubu's address at the summit also lauds India for its historic accomplishments, including successfully reaching the moon under the visionary leadership of Prime Minister Narendra Modi. These achievements serve as inspirations for all developing nations within the Global South. Regarding the African Union's (AU) inclusion in the G-20, President Tinubu warmly welcomes this decision, recognizing it as a development that opens doors to future membership opportunities that reflect the relative balance of power and inclusiveness, a testament to humanity's oneness as a global family.
Reflecting on the summit's theme, 'One Earth. One Family. One Future,' President Tinubu underscores the interwoven nature of global affairs, emphasizing the imperative need for collaborative efforts. He highlights challenges pertaining to technology, energy transition, access to credit, and the deepening socio-economic disparities between those who possess and those who do not. President Tinubu passionately calls for greater solidarity among nations, urging advanced economies to extend support to disadvantaged regions within the Global South and championing the cause of climate justice.
Additionally, he advocates for the fortification of international frameworks for resource mobilization and governance rooted in the principles of justice, equity, and fairness. In his address, President Tinubu also addresses the sub-theme of Session II of the Summit, 'One Family,' emphasizing the magnitude of challenges confronting humanity in the present era. In his words, "The imperative for us to unite as one global family has never been more compelling. We must endeavor to create a world marked by inclusivity, where everyone enjoys access to life's essentials, in a manner that broadens and fortifies the stewardship of our planet, regardless of one's economic, social, or political status." He calls upon the Global North, advanced economies, and multilateral institutions to channel resources and efforts toward the regions of the disadvantaged Global South where they are most needed.
In conclusion, President Tinubu's resolute vision and commitment reflect Nigeria's aspiration to play a vital role in the G-20 and, by extension, in the pursuit of a more equitable, inclusive, and sustainable world for all.
Taking the 4-Ds to UNGA, US
At the 78th United Nations General Assembly conference in Washington, the Minister of Foreign Affairs, with a particular emphasis on the "Development and Diaspora" facets of the 4-Ds Diplomacy, engaged in a productive bilateral exchange with Molly Phee, the US Assistant Secretary of State. Against the backdrop of this global diplomatic gathering, the two diplomats convened to delve into the unfolding political landscape in Niger Republic, emphasizing avenues for reciprocal collaboration. The discussions revolved around pivotal areas such as enhancing regional security, catalyzing trade and investments, and advancing critical infrastructure projects in the region.
This meeting further underscored the enduring and robust diplomatic relations between Nigeria and the United States, underscoring the shared commitment of both nations to address common challenges and harness collaborative opportunities for their mutual advancement and prosperity. Ambassador Tuggar conveyed his optimism regarding the outcomes of this dialogue, foreseeing it as not only bolstering diplomatic ties but also as a significant contributor to the stability and prosperity of the broader West African region.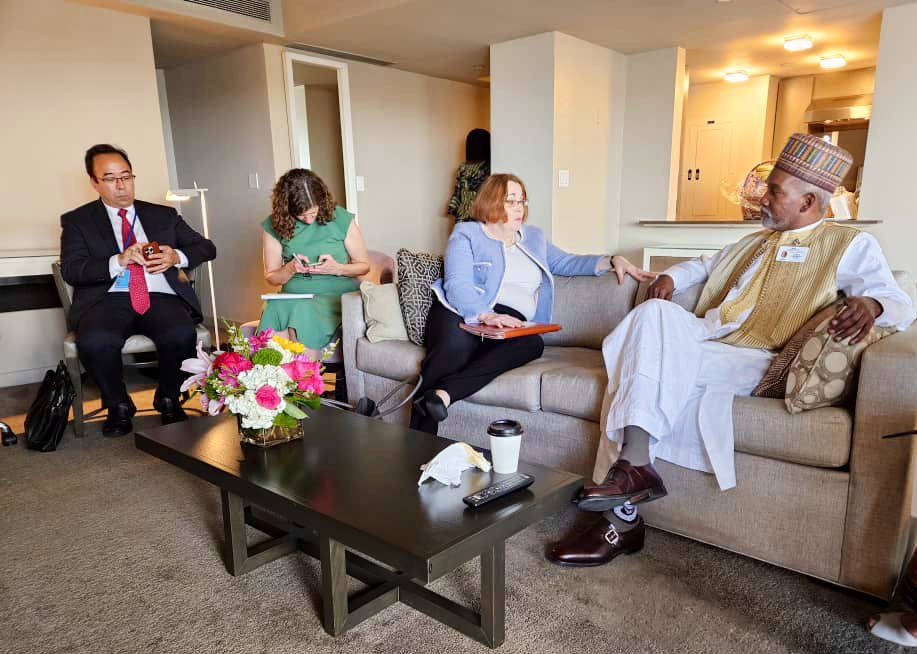 In a related development, Ambassador Tuggar, as part of Nigeria's active participation in the 78th UNGA, hosted the Nigeria State Luncheon themed "Financing Nigeria's Growth Agenda." This exclusive event, which took place on September 21, 2023, at The Madison Main Ballroom, The Lotte New York Palace, was meticulously coordinated by Nigeria's Minister of Finance and Coordinating Minister of the Economy, Mr. Wale Edun. The luncheon served as a prestigious platform for fostering dialogue between potential investors and Nigerian leaders, aimed at exploring investment opportunities for Nigeria's socio-economic development.
Ambassador Tuggar capitalized on this occasion to engage with diaspora Nigerians, strategically aligning with President Tinubu's 4-D foreign policy strategy, which prioritizes Diaspora engagement alongside Democracy, Development, and Demography. The luncheon effectively brought together influential investors, including African Finance Corporation, US Exim Bank, Afrexim Bank, Goldman Sachs, Kuramo Capital, and Keffi Group, among others. The Nigerian presentation spotlighted enticing investment prospects, financial incentives designed to stimulate investment, and measures to boost investor confidence while fostering stronger diplomatic relations.
The event also featured presentations by Haim Israel, the Managing Director of Research and Global Strategist, and the Head of the Global Thematic Research Team at Bank of America, Merrill Lynch. Their presentations illuminated Nigeria's vast investment potential from the vantage point of American-based institutional investors.
The assembly also witnessed notable attendees, including the US Exim Bank represented by Ufo Eric-Atuanya, the Senior Vice President of Global Business Development; Barbados represented by Mia Amor Mottley, SC, MP; and the UK represented by Myles Stacey OBE, the Special Adviser to the UK Prime Minister. These esteemed representatives delivered spirited speeches, expressing their appreciation for the event's host. This interface promises to usher in a new era of economic development for Nigeria and the broader African continent.
Global Peace and Diaspora Rights
Nigeria's Minister of Foreign Affairs, in alignment with the principles of the 4-Ds Diplomacy, took the opportunity of the recent Eid al Maulud to issue a call for global peace and harmony. In a statement conveyed by Alkasim Abdulkadir, the Special Assistant on Media and Communications Strategy to the Minister, he urged the Muslim Ummah to embrace the noble and exemplary life of Prophet Muhammad SAW (Peace Be Upon Him) as a guiding light for their daily lives.
Ambassador Tuggar also extended his prayers for peace and security within Nigeria, particularly in the ECOWAS subregion and other conflict-afflicted regions worldwide. He underscored the importance of embracing tolerance, love, and compassion as essential values for fostering peaceful coexistence. He emphasized, "The life of Prophet Muhammad Peace Be Upon Him serves as an inspiring example of piety and humanity. His commitment to love, compassion, humility, and the promotion of tolerance is especially pertinent in these challenging times. May the occasion of Eid al Maulud bring peace and tranquility to our country and the entire world. Have a wonderful celebration."
Furthermore, in consonance with the 4-D doctrine, with a particular focus on the demographic aspect of Nigerians "in the Diaspora," Ambassador Tuggar raised concerns about the reported mistreatment of Nigerian professional footballer, Victor Osimhen, by his Italian club, FC Napoli. In a statement also issued by Alkasim Abdulkadir, he highlighted that this matter aligns with the 4-Ds Strategy of the Ministry of Foreign Affairs, also known as the Tinubu doctrine, which places Democracy, Development, Diaspora, and Demography at the core of its outward-facing objectives.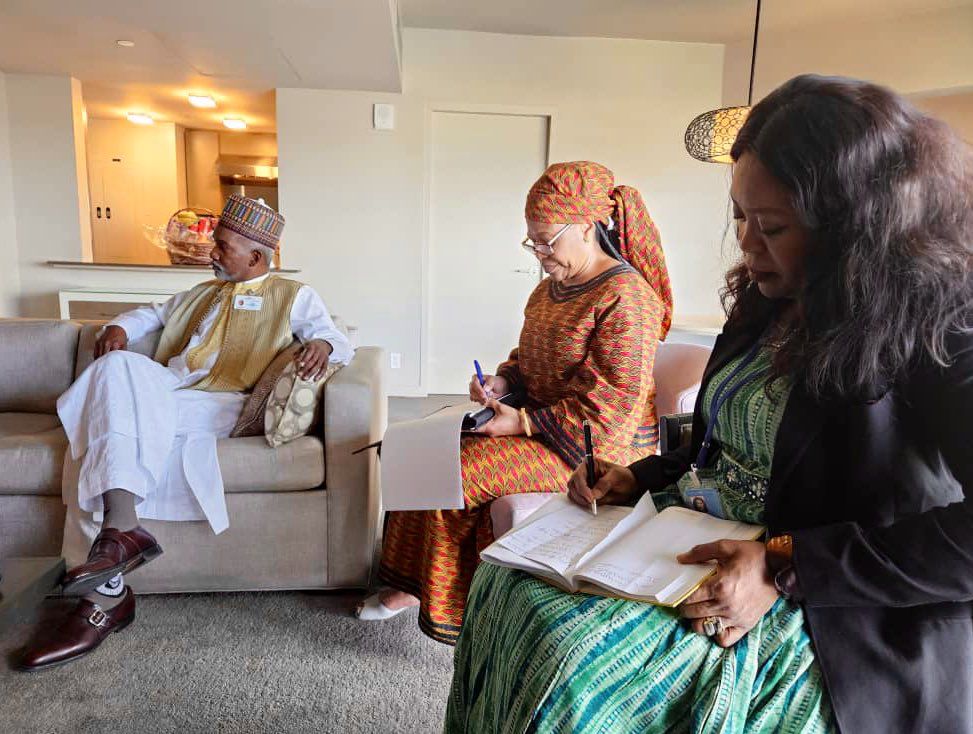 Ambassador Tuggar stressed the significance of the Diaspora component, emphasizing the sanctity of the life and dignity of every Nigerian residing in the Diaspora, in accordance with the principles of the Universal Declaration of Human Rights. He stated, "In carrying out our responsibilities, we must always remember Article 1 of the Universal Declaration of Human Rights, which asserts that all human beings are born free and equal in dignity and rights. They are endowed with reason and conscience and should act towards one another in a spirit of brotherhood."
Furthermore, he contended that Napoli's treatment of their star player did not align with the spirit of brotherhood, especially in light of Osimhen's pivotal role in the team's victory in the Serie A Championship last season. Ambassador Tuggar reaffirmed the Nigerian government's commitment to vigilantly monitor such incidents not only in Napoli but globally, emphasizing that swift action would be taken to seek redress for any mistreatment of Nigerian citizens, including sportsmen and women, within the Diaspora.
Collective Responsibility
In keeping with the principles of the 4-Ds Diplomacy, the Minister of Foreign Affairs, during the celebration of Nigeria's 63rd Independence Anniversary on October 1, 2023, emphasized the importance of collective responsibility not only in shaping the nation's foreign policy but also in driving overall development.
The Minister urged Nigerians to maintain their trust in President Tinubu's administration, which is committed to advancing democracy and sustainable development in the country. He called upon citizens to utilize this occasion for introspection, recognizing the steady progress being made and their role as critical stakeholders in the Nigerian Project. He encouraged them to rally behind President Tinubu's "Renewed Hope Agenda."
Through Mr. Alkasim Abdulkadir, the Special Assistant on Media and Communications Strategy to the Minister of Foreign Affairs, Ambassador Tuggar reaffirmed the Federal Ministry of Foreign Affairs' unwavering commitment to realizing President Tinubu's 4D strategy. He elaborated, "The 4D strategy, also known as the Tinubu Doctrine, rests on four pillars: Democracy, fostering political stability; Development, catalyzing economic prosperity; Diaspora, nurturing a global Nigerian community; and Demography, harnessing the power of a youthful nation."
Furthermore, the Minister urged Nigerians to reject hate and divisiveness, recognizing that these elements can undermine the unity and progress of the country. He stressed that nation-building is a shared responsibility, and all well-meaning Nigerians, both at home and abroad, must join hands to strengthen their resolve in building a sustainable and prosperous nation—one that all Nigerians, regardless of their socio-cultural or political affiliations, can take pride in.
Key takeaways
Tinubu's 4-D Diplomacy: President Bola Tinubu's administration is ushering in a new era of Nigerian foreign policy, known as the 4-D Diplomacy, focusing on Democracy, Demography, Development, and Diaspora. This approach signifies a strategic shift to align Nigeria's global engagement with its national interests and values.
Rebalancing Foreign Policy: The doctrine seeks to rebalance Nigeria's foreign policy by emphasizing democracy promotion, collaborating with countries like India with similar demographic profiles, and stimulating economic development through infrastructure, manufacturing, and agriculture initiatives.
Diaspora Engagement: A crucial component of this strategy is engaging the Nigerian diaspora, recognizing their role as a bridge between nations and the potential for cultural and economic exchange.
Global Impact: Nigeria, under this doctrine, aims to play a more prominent role on the global stage, with President Tinubu advocating for Nigeria's inclusion in the G-20 to shape a fairer world order and promote global unity and cooperation.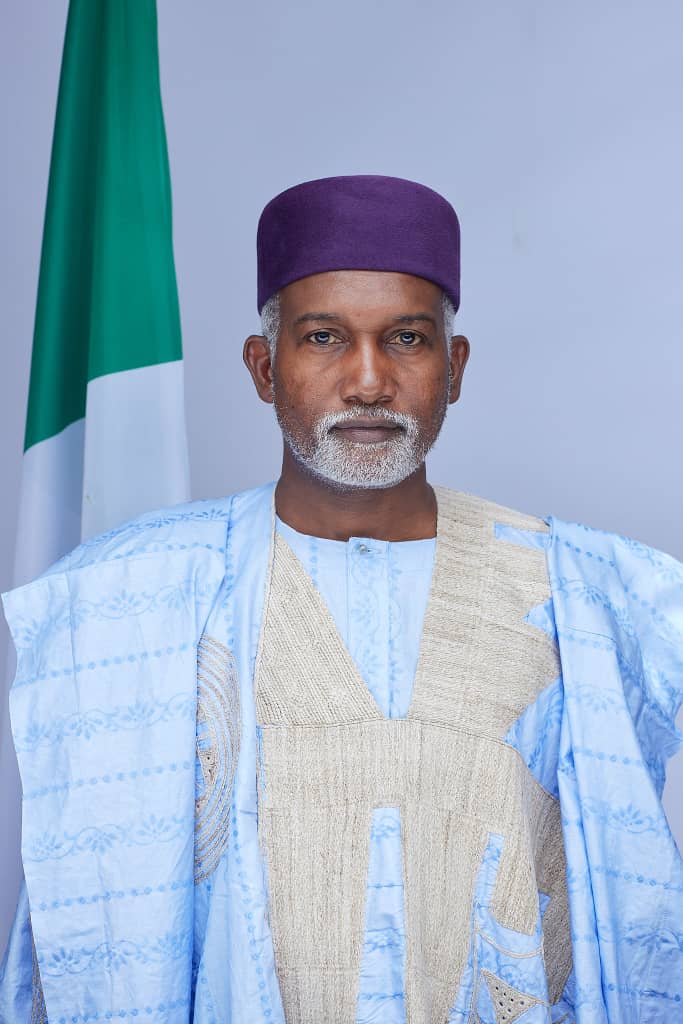 The Way Forward
The implementation of Tinubu's 4-D Diplomacy requires a comprehensive approach. Nigeria should continue to fine-tune and articulate the specifics of this strategy, outlining concrete policies and actions to achieve its objectives. This includes strengthening democratic institutions, fostering collaboration with countries sharing demographic challenges, and creating an enabling environment for economic growth. Moreover, engaging with the Nigerian diaspora and promoting tolerance and mutual respect should remain central to this strategy. As Nigeria positions itself as a global player, maintaining consistency, adaptability, and responsiveness to evolving international dynamics will be crucial in achieving the doctrine's goals and enhancing the nation's role in the international community. In conclusion, Nigeria's foreign policy is undergoing a notable transformation under President Tinubu's leadership. The 4-D Diplomacy, championed by Ambassador Tuggar, represents a strategic shift toward a more active role in global affairs. Nigeria's engagement with other nations is set to become more focused, dynamic, and aligned with its national interests and global responsibilities. With a renewed emphasis on democracy, demography, diaspora, and development, Nigeria is poised to play a pivotal role in shaping a better world.