Gift Wada
In commemoration of the earth hour, Transcorp Hilton Abuja has called for actions against climate degradation.
Islam EI-Maddah, the Hotel Manager made the call during #HiltonEarthHour event held in the hotel in Abuja over the weekend
EI-Maddah said as part of effort of its social responsibility, the hotel has embarked on various activities to help curb climate change.
He said the hotel has aided diversion of recyclable materials to the landfills, championed by its environmental partner Chanja Datti, and recycling of used soaps through its Soap4Hope project, championed by their Social partner ACE Charity
Other activities championed by the hotel include: regular tree planting within the hotel, local schools and communities; use of paper straws and cups in place of single-use plastics; use of energy saving LED lightbulbs in place incandescent and halogen lamps, the manager noted.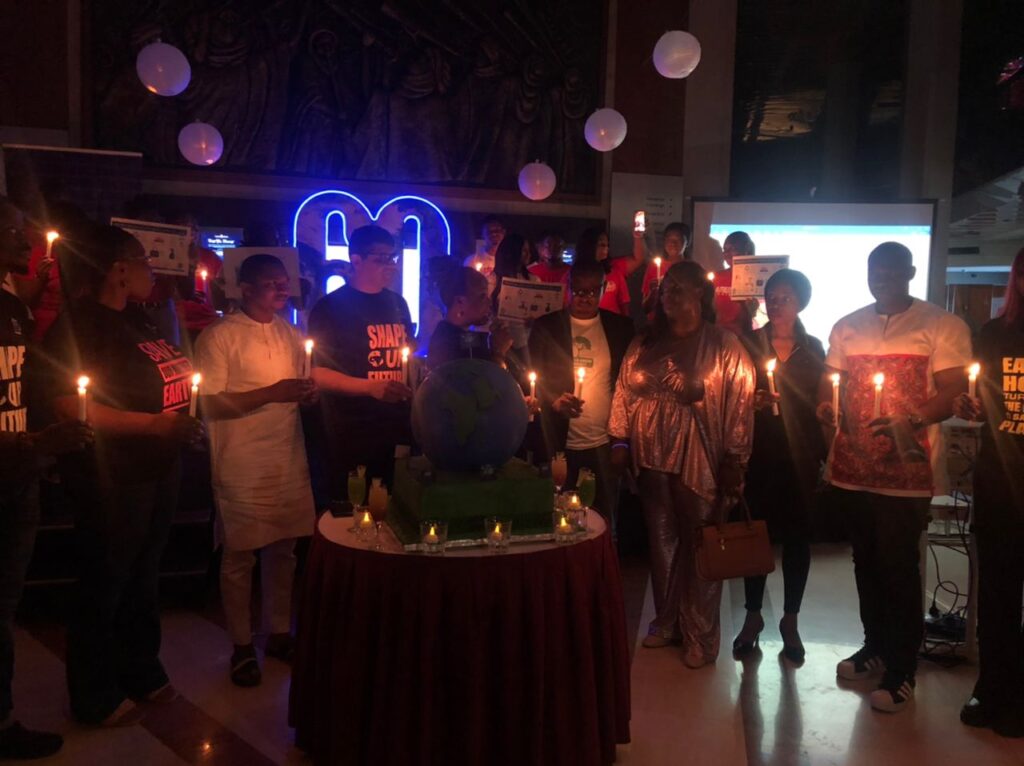 In her remarks,the hotel's E-Commerce Manager, Ijeoma Osuji stressed on the need to invest in the planet and improve the environment.
"We need to conserve energy to help save our planet, it's a responsibility we must take serious. Plastic are thrown into the sea, trees are not planted, water is being wasted, we need to stop this vices. We advocate for recycling of waste to give our descendants a better and safer future," she noted.
The founder and chief executive, Connected Development, Hamzat Lawal, expressed optimism in Nigeria's position in curbing environmental degradation. However he noted that government need to invest more funds in the environmental sector to help the country meet its commitment in achievement of the sustainable development goal 2030