Editor's note: In Nigeria, a nation grappling with the persistent issue of torture, Mrs. Oluwafunsho Adeniyi's impassioned plea for legal reforms stands as a poignant reminder of a system that has failed countless victims. Her case, marked by accusations of kidnapping her own children and the subsequent unjust treatment she endured, highlights the urgent need for comprehensive legal changes to protect the rights and dignity of torture victims and hold perpetrators accountable. Against the backdrop of Nigeria's long history of systemic failures in addressing torture, SENATOR IROEGBU writes that Adeniyi's call for justice echoes throughout the nation, underscoring the urgent imperative for change.
Advocating for legal reforms: Adeniyi's plea to end torture
Nigeria, like many countries, has grappled with the pervasive issue of torture for years. The history of torture in Nigeria is marked by a troubling pattern of systemic failures, where victims have often been denied justice and perpetrators have operated with impunity. Mrs. Oluwafunsho Adeniyi's case serves as a poignant example of the long-standing challenges that torture victims face in Nigeria's legal landscape.
This is because torture has been a recurrent problem in Nigeria, affecting countless individuals who find themselves at the mercy of law enforcement or those with power. The victims, often vulnerable citizens, have endured physical, psychological, and emotional trauma, leaving lasting scars. Torture has manifested in various forms, including beatings, inhumane treatment, and degrading practices.
One significant challenge in addressing torture in Nigeria has been the lack of comprehensive statistics. Many cases go unreported due to fear, intimidation, or the belief that justice will not be served. This underreporting contributes to a climate of impunity, allowing perpetrators to evade accountability.
Mrs. Adeniyi's case is emblematic of the systemic failures that have plagued torture victims in Nigeria. Her ordeal, which involved accusations of kidnapping her own children, led to her unjust arrest, detention, and physical abuse. Such injustices have been all too common in Nigeria, where victims often find themselves entangled in a legal system that appears stacked against them.
Her impassioned plea for legal reforms is rooted in her own harrowing experience and the experiences of countless others who have suffered in silence. Adeniyi's journey highlights the urgent need for comprehensive legal reforms that prioritize the rights and well-being of torture victims and hold perpetrators accountable.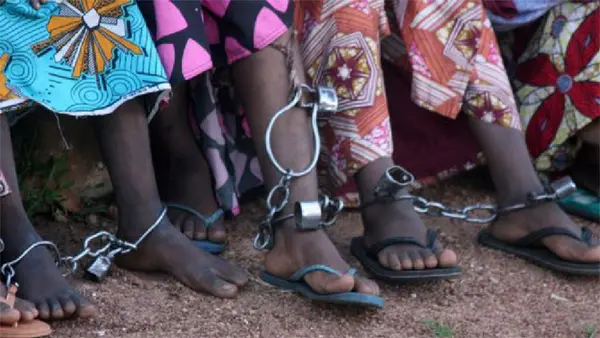 Adeniyi's plea reflects a broader call for legal reforms that can reshape the landscape of justice in Nigeria. Statistics may be scarce, but the stories of victims like her echo throughout the nation, underscoring the urgent need for change. Strengthening legal measures, ensuring access to justice, and dismantling the culture of impunity are essential steps in addressing the deeply rooted issue of torture in Nigeria.
As Nigeria grapples with the legacy of torture and the long history of the system failing its citizens, the impassioned voices of advocates like Adeniyi serve as a poignant reminder that change is both necessary and possible. By heeding these calls for reform, Nigeria can move towards a future where torture is unequivocally condemned, and justice prevails for all its citizens.
Saga of abuse and cry for justice
Mrs. Oluwafunsho Adeniyi, a survivor of torture, has bravely shared her harrowing experience of enduring brutality at the hands of her estranged husband and justice sector agents. She now calls upon the National Assembly to urgently review existing laws to establish severe penalties for perpetrators of torture and their accomplices. Adeniyi's distressing account came to light during a three-day training program on Medico-Legal documentation and the rehabilitation of torture victims. This event, organized for medical and legal practitioners, was hosted by prominent organizations including the Prisoners Rehabilitation and Welfare Actions (PRAWA), the UN Voluntary Fund for Victims of Torture, Independent Forensic Expert Group, and the International Rehabilitation Council for Torture Victims.
To this end, Adeniyi passionately advocated for stronger legal measures against torture, firmly believing that stringent sanctions could deter individuals who consider torture as a normal practice. She also implored government agencies with the capacity to address torture issues to intensify their efforts and become more accessible to ordinary citizens like herself.

In her own words, Adeniyi stated, "Government agencies that have the capabilities to address this torture issue should do more and be accessible to ordinary persons like me."
Adeniyi's horrific experience began when her son was unjustly arrested, abused, and labeled a kidnapper at his workplace in Lagos. Subsequently, her younger brother and his wife were detained and subjected to violence by the police. Even her younger sister, who is deaf and mute, was not spared, and she too was taken into custody. Adeniyi herself was arrested in Lagos alongside her twin children, aged just seven years old. In a shocking display of violence, her estranged husband physically assaulted her inside a police station in front of her terrified children, inflicting injuries that left her battered and broken.
Adeniyi went on to describe the dire conditions her children endured during their night in police custody, emphasizing their exposure to rats and mosquitoes on the cold, hard station floor.
Despite the overwhelming challenges and setbacks, she has faced, Adeniyi retains hope for justice. Her journey has been marked by unfair treatment and unanswered pleas to justice agencies, yet she firmly believes that justice will ultimately prevail.
"I think it is wrong not to prosecute all the perpetrators; once you don't do that, it is like accepting impunity, it will continue like that," she passionately declared.
Adeniyi's story serves as a stark reminder of the urgent need for legal reforms and the effective prosecution of those who perpetrate torture. While her personal ordeal has been fraught with suffering and injustice, she remains resolute in her pursuit of justice and accountability.
Full excerpts from the torture victim's account:
"Mine and my entire family's psychological, mental, emotional, and physical ordeal of torture started when my son was unlawfully and disgracefully arrested as a replacement for me at his workplace in Lagos. He was handcuffed and taken to his house where he was made to walk from the beginning of the street about 150 meters to his house with shouts of kidnapper by the police and my ex-husband who contracted them to do his bidding extra-judicially using bribery and corruption on claims that I kidnapped the children we both had through surrogacy while we were still married. My son was beaten up and slapped, punched, and he sustained injuries. He was not allowed medical attention for his injuries.
He was then taken to another police station in Abuja where he was dehumanized and tortured and beaten and threatened, and this was recorded on video and disseminated online (I have the torture videos as proof), and he was refused bail for 6 days. Then he was taken to SARS anti-car theft unit where he was further tortured and detained and beaten and denied bail for 20 days. He was taken to court, and the judge refused bail and accepted to grant bail at another adjournment date with bail conditions including seizure of his international passport. He is always threatened by the judge each court date that he will be returned to jail.
Then my younger brother and his wife were also detained by the police and beaten and refused bail as well. My younger sister, who is deaf and dumb, was also picked up by the policemen on orders of my ex-husband on the same trumped-up charges of kidnapping our children. My aunt's house was destroyed by policemen under the guise of searching her house for the same children a day after she lost her daughter and grandson, and she herself was in an accident.
Then I was arrested in Lagos with my children, twins who are only 7 years old. My ex-husband came to the police station, and inside the police station, he beat me up mercilessly in front of police officers and my children. I sustained injuries to my face and had some broken fingers. I was not allowed medical treatment and trained on pain until Monday night, which is the 3rd day of extreme pain and agony. The children were made to spend the night on the cold hard floor of the police station in conditions where rats and mosquitoes and other crawlies were attempting to feast on them. The children, just 7-year-olds, didn't sleep all night.
The Lagos state government ministry of youth and social development stepped in and took the children into protective custody while I remained incarcerated for a further 4 days and refused bail. When we were arrested, the police officer who arrested me and my children refused to let me call my family, and she took my phone home with her to her house. The DPO denied me my right to lodge a complaint about the assault by my ex-husband that occurred in his police station.
I was then whisked to Abuja and detained for another 2 days, refused bail, was not allowed to take my medications until I became visibly unwell, accused of resistance to get onto the cell and was beaten and pushed into the cell. I was never arraigned before the court but rather the police took me to the magistrate's house where the order to remand me in prison was obtained, and I was remanded in prison for 30 days. Bail conditions included seizure of my passport, sureties, and asked to be signing at the police force state command every week. Several threats were made to me and some on the phone by the police officers. I was kept in handcuffs at every stage of the arrest.
Both the police and the judges who are supposed to uphold the law pretend that they do not know that under the Nigerian law, a mother cannot kidnap her own children. The abuse has disrupted my entire life. I feel hopeless, and I am being tried for the same offense concurrently in 2 FCT courts. My bank account has been restricted, and my name placed on the immigration restrictions list by the judges without any hearing or court sitting or arraigning me or taking my plea. I don't know how I make it through each day. I have no means of income, I lost my job, and it has driven me to suicidal levels. I need help, please."
A call for rehabilitation, prosecution in torture cases
Dr. Uju Agomoh, the Executive Director of Prisoners Rehabilitation and Welfare Actions (PRAWA), has issued a compelling call to governments at all levels, urging them to prioritize the rehabilitation of torture victims and the prosecution of those responsible for such heinous acts. Her impassioned plea came during a crucial three-day training program in Abuja, focusing on the documentation and rehabilitation of torture victims. The event was attended by medical and legal practitioners and organized by a coalition of renowned organizations, including the UN Voluntary Fund for Victims of Torture, Independent Forensic Expert Group, and the International Rehabilitation Council for Torture Victims.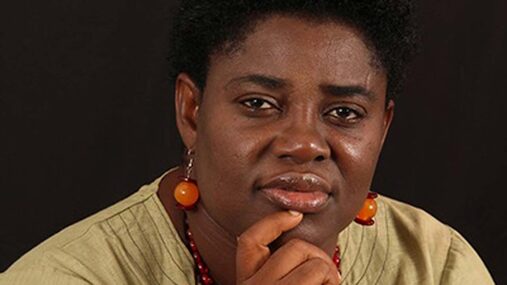 Agomoh, representing PRAWA, highlighted the organization's tireless efforts to give a voice to torture victims. She underscored the critical importance of capacity building to devise effective strategies and establish a dedicated core group to drive the campaign against torture.
In her own words, she emphasized, "Basically, we have to keep pushing as we have lawyers in this training, aside from medical practitioners. So, it is a question of ensuring that there is a strong coordination and collaboration between the legal profession, psychologists, and medical doctors, and of course, the lawyers in the paralegal."
The rights advocate stressed the significance of proper documentation in cases of torture. She explained that meticulous records of torture investigations and victim treatment were essential in building concrete evidence for the prosecution of perpetrators.
Imagine having the real facts, so that once you go to court, you are ready to roll. I think it is wrong not to prosecute all the perpetrators; once you don't do that, it is like accepting impunity, it will continue like that. We are also pushing that everyone charged for such offenses should be duly prosecuted, they should also be sanctioned when found guilty, because that is really the key thing," she passionately asserted.
Agomoh's fervent appeal underscores the critical importance of prioritizing the rehabilitation of torture victims and ensuring that those responsible for these horrific acts face prosecution and sanctions. PRAWA continues to lead the charge in advocating for justice and accountability, emphasizing the need for a coordinated effort among legal professionals, psychologists, medical practitioners, and paralegals to combat torture effectively.
Taking bold steps to eradicate torture in Nigeria
In a resolute effort to eliminate torture within its borders, the Nigerian government has embarked on a strategic mission. Mrs. Beatrice Jedy-Agba, the Solicitor-General of the Federation, shared insights into the government's unwavering commitment to ending this abhorrent practice.
Jedy-Agba asserted that the Nigerian government had implemented well-thought-out strategies to unequivocally root out torture from the country. She underscored that her ministry was working collaboratively with law enforcement agencies, Civil Society Organizations (CSOs), and International Organizations to achieve this vital objective. Moreover, she emphasized that Nigeria was not only committed to fulfilling its international obligations but was also in the process of reviewing anti-torture legislation and institutionalizing anti-torture measures within law enforcement and detention facilities.
She stated, "We recognize that the government also has the responsibility to ensure restitution and rehabilitation of victims of torture, this is one area which the government is committed to review, particularly, in relation to the provisions contained in our anti-torture local framework."

Jeddy-Agba acknowledged the pressing need for recognizing that torture victims require both medical and psycho-social support. She highlighted that merely punishing the perpetrators of torture was insufficient without providing necessary support to the victims. In this context, she explained that the training event was instrumental in developing a framework for delivering essential medical, psycho-social, and legal support to victims of torture.
She stated, "This is because they need to also seek legal remedy for all they have been through. This is timely at a time when we are reviewing our anti-torture legislation and the policy framework."
The solicitor-general also revealed that efforts to reduce torture had been incorporated into the training manual of the Nigerian Correctional Service (NCoS). She outlined the government's plans for strategic engagement, including stakeholders' workshops, training, and retraining programs to ensure that all relevant parties understand that coercive force does not grant immunity.
She asserted, "Nigeria, like other countries in the global community, has obligations to ensure that citizens are free from torture in line with the commitments we have made and in line with the Constitution as well. Obviously, there will also be recalcitrant law enforcement agencies, but I think that once punitive measures are handed out, this will bring the incidence to the barest minimum."
Jedy-Agba's comprehensive overview reflects the Nigerian government's strong determination to eradicate torture. By revising legislation, fostering cooperation with stakeholders, and providing support to victims, Nigeria seeks to create a society where torture is an intolerable crime, ensuring justice, rehabilitation, and protection for all citizens.
Recommendations
Strengthen legal framework: Nigeria must prioritize comprehensive legal reforms that explicitly condemn torture, provide stringent sanctions for perpetrators, and protect the rights of victims. These reforms should align with international human rights standards.
Access to justice: Ensuring that torture victims have unimpeded access to the justice system is crucial. Legal aid and support services should be readily available to all victims, regardless of their background or social status.
Data collection: To better understand the scope of torture in Nigeria, comprehensive data collection efforts are essential. Establishing a national database of torture cases can provide the necessary evidence to advocate for change and hold perpetrators accountable.
Training and awareness: Law enforcement agencies and judicial personnel should receive specialized training on human rights and torture prevention. Awareness campaigns targeting both the public and law enforcement can help change societal attitudes towards torture.
Victim support: A robust system for providing medical, psycho-social, and legal support to torture victims is imperative. Victims require not only justice but also comprehensive care to aid in their recovery.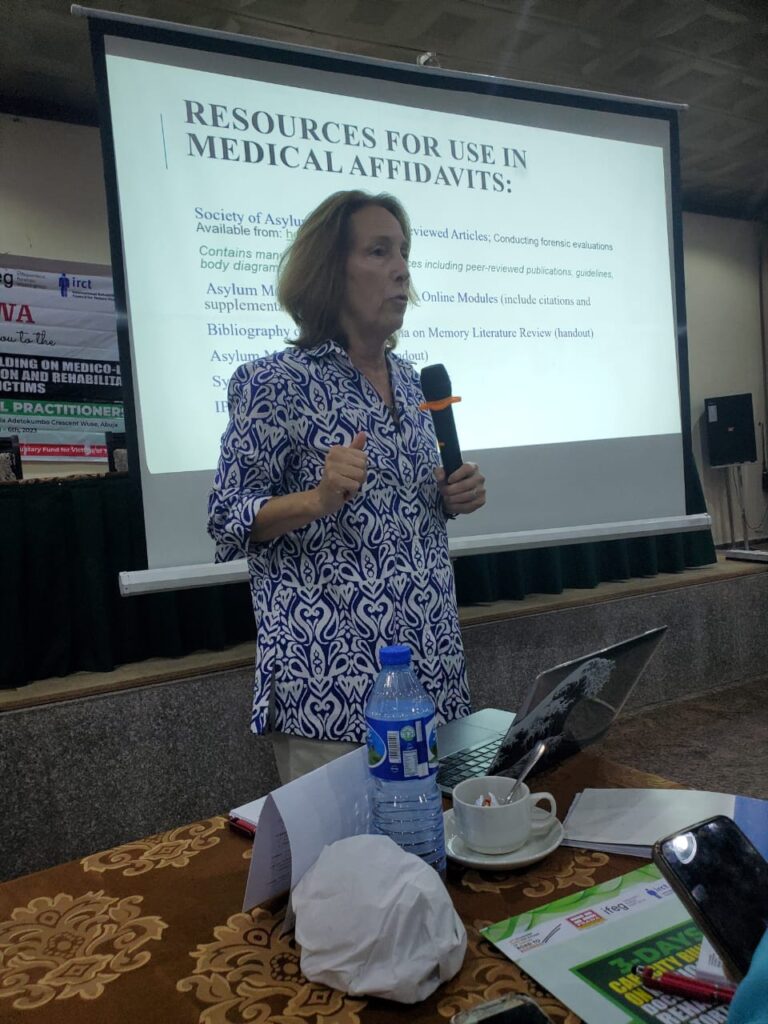 Conclusion
Mrs. Oluwafunsho Adeniyi's impassioned plea for legal reforms in Nigeria reflects the urgent need to address the systemic failures that have perpetuated torture in the nation. Her case is not an isolated incident but rather a stark illustration of a long history of victims denied justice. To truly end torture in Nigeria, comprehensive legal reforms, access to justice, data collection, training, and victim support are essential. Nigeria stands at a crossroads, where it must choose to condemn torture unequivocally, protect the rights of its citizens, and ensure that perpetrators are held accountable. Adeniyi's call for justice echoes throughout the nation, urging Nigeria to take decisive steps towards a future where torture is not tolerated, and justice prevails for all.