The 7th Edition of the Abuja Photo Festival brilliantly showcases the incredible power of photography in narrating stories about Nigeria's socio-cultural, economic, and political realities. From its captivating inception at the Brazilian Embassy to its inspiring photography workshops and mentoring, this event represents more than just an exhibition—it's a platform for creativity, dialogue, and enlightenment. Senator Iroegbu in this article highlighted the key points of the visionary speakers emphasizing the importance of authentic storytelling, knowledge sharing, and the business side of photography, shaping a brighter future for emerging artists.
Illuminating narratives through photography
In the age-old adage that claims a picture is worth a thousand words, the 7th Edition of the Abuja Photo Festival elevates this axiom to new heights, proving that, on some occasions, a single image can convey a million or even a billion words. This vibrant event served as a platform for photography to illuminate the diverse socio-cultural, economic, and political narratives, particularly those within the heart of Nigeria.
The festival unfolded in two parts, commencing at the Brazilian Embassy in Abuja, offering a glimpse into the fascinating world of photography. The main event took place at the Exhibition Pavilion in Central Area, Abuja, and stood as the heart of the festival, featuring photography workshops designed for both enthusiasts and aspiring professionals. The culmination involved a three-day training program for all participants.
Osaze Efe: The catalyst for change
As the curator and organizer of this remarkable event, Osaze Efe underscored the festival's role as a catalyst for change. It served as a bridge uniting diverse artists who employ visual storytelling to shed light on daily realities, foster dialogue, and initiate insightful discussions on pivotal issues, ultimately contributing to society's growth.
Efe defines the hallmark of powerful photography, highlighting that it extends beyond well-composed shots and ideal lighting. A remarkable photograph doesn't merely capture an image; it provokes curiosity, raises questions, and delivers thought-provoking answers.
Efe said: "The Abuja Photo Festival is used as a tool for change to work with diverse artists, speak to the daily realities and possibilities that exist in society, and use visual storytelling to amplify these issues."
Photospeak: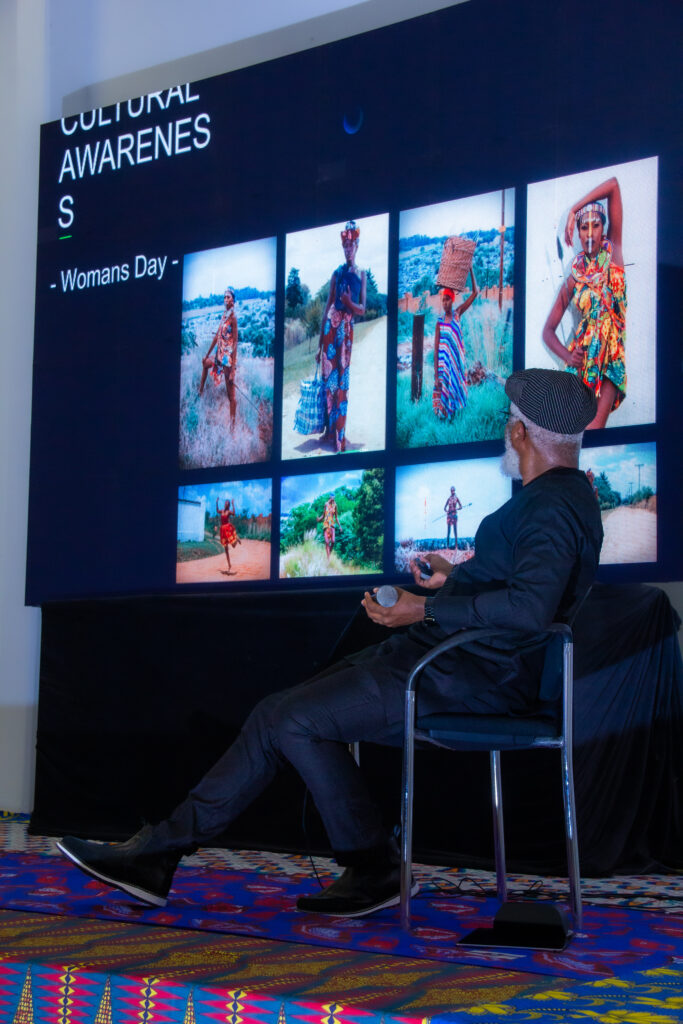 A history of growth and impact
The Abuja Photo Festival embarked on its journey in 2017, with over 100 photographers participating from various corners of Nigeria. Since then, it has continued to expand, primarily motivated by a commitment to provide young creatives with mentorship and sponsorship opportunities. The festival's mission is to bridge the gap between experienced Nigerian photographers and the emerging generation, fostering mentorship and guidance to have a lasting impact on the community.
This welcoming event was open to everyone, regardless of their level of experience. From novice to seasoned photographer, the festival provided a space for all, offering classes suitable for different skill levels. Furthermore, it was not a competition but rather a gathering of like-minded individuals passionate about photography.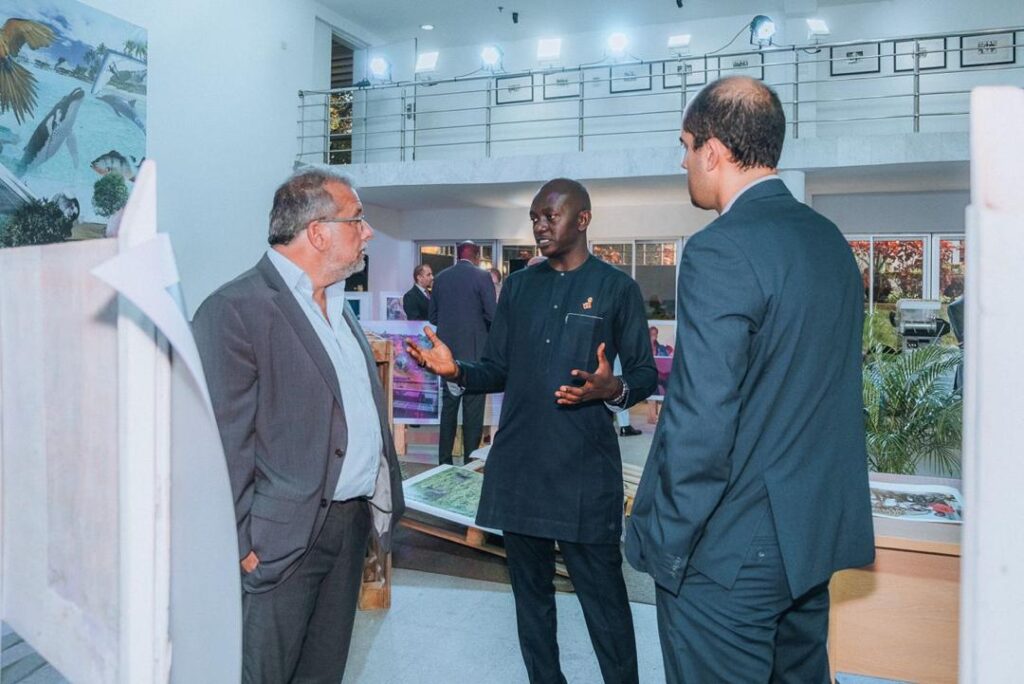 In the Words of Efe: "It is a meeting point if you have an interest in photography at all, either to see or take photographs. No competition, it is open to all."
Efe emphasized that the festival not only supports local talent but actively connects local artists with their international counterparts. By "international artists," he refers not only to foreign photographers but also to Nigerian artists recognized worldwide. The festival's goal was to foster a mentorship and guidance program, bridging the generational gap and making a substantial impact on the community.
Aisha Augie: Storytelling through photography
Aisha Augie, a veteran photographer who now serves in the public sector, offered her insights into the power of photography. She passionately advocates for Nigerians to narrate their own stories, countering the negative portrayals by the Western world.
Augie believes in sharing inspiring stories that motivate individuals to take action and work toward improvement. She encouraged embracing communities in their authentic state, supporting their development, and acknowledging the richness and happiness present within them.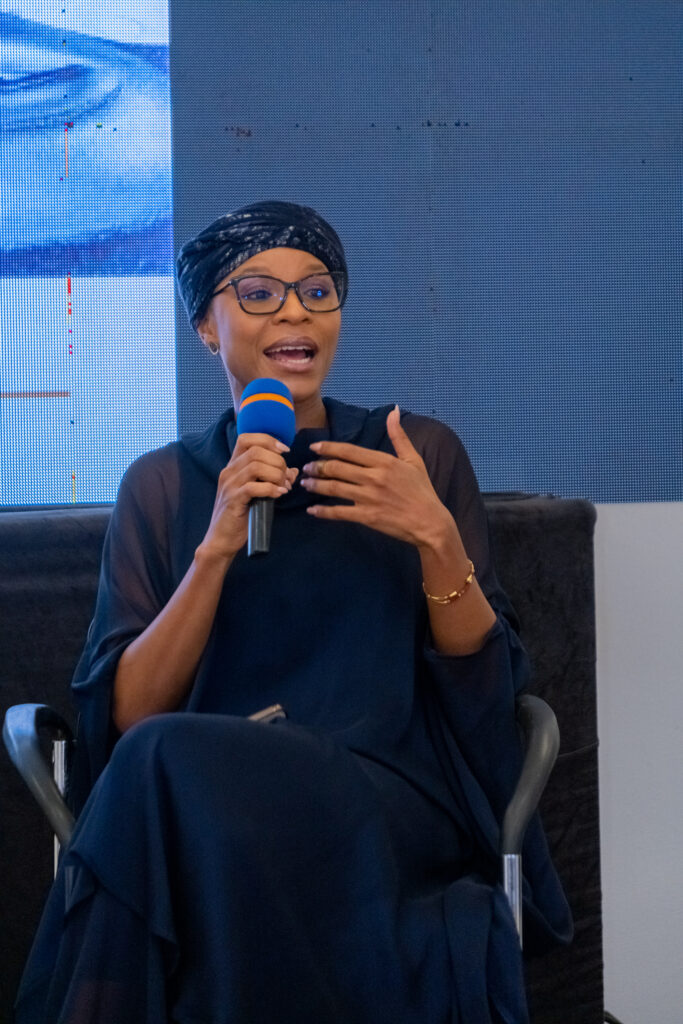 Augie said: "They want to tell stories that inspire people to get up and do more. The Western world portrays us as those who need help, but we have to push our stories."
Ibrahim Bassi: Sharing knowledge
Another prominent figure in the photography world, Ibrahim Bassi, is renowned for mentoring numerous young photographers. For him, hoarding knowledge is unthinkable, and he is a firm believer in sharing what he knows with others.
Bassi's experiences, especially a recent trip to Maiduguri, underscore the crucial role photography plays in revealing the real situation of places often misrepresented in the news. He strongly discourages image manipulation and advocates for authenticity in photography.
Photospeak: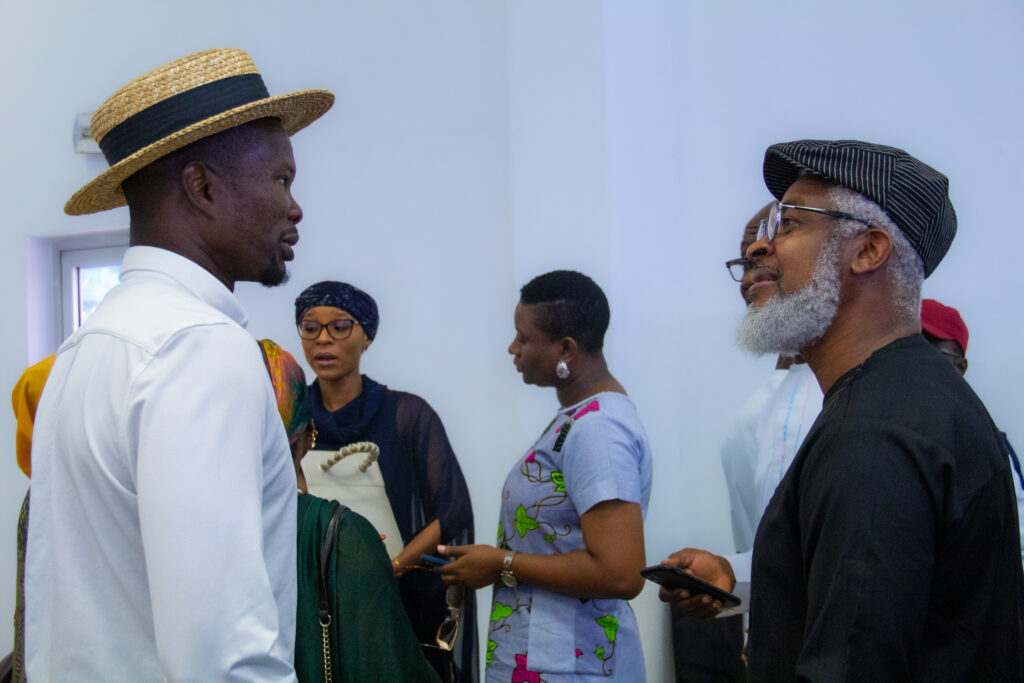 "Hoarding information is what I can't do. So many young people want to go into photography and do not know how to, and I believe in investing in myself, building up on what I know, and the best way to do it is to share the information with everybody," he stressed.
Henry Nwaeze: The business of photography
Henry Nwaeze, known as "BigH," a renowned photographer and entrepreneur, delved into the business side of photography. He offered valuable advice for both aspiring and established photographers, emphasizing the significance of understanding the business aspects of their craft.
Nwaeze underscored that creativity and artistry must go hand in hand with a strategic approach to business. For artists to fully realize the potential of their talents, they need to focus on marketing and selling their creative outputs.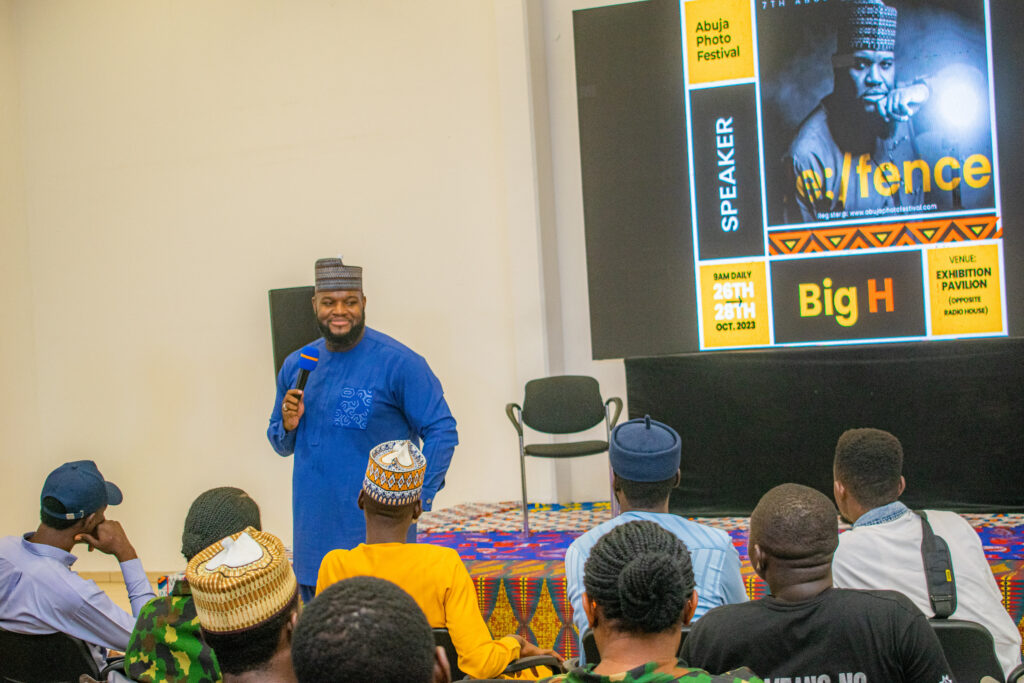 BigH's Words of Wisdom:
"If you are a creative and artistic person and you have a product you are selling, you need a market for the product. The interplay between the product and how the product gets to the market has a lot to do with the business."
Key takeaways
Amplifying realities through photography: The Abuja Photo Festival proves that photography is a formidable tool for narrative change. It provides a platform for artists to authentically depict daily realities, fostering dialogue and constructive discussions about critical issues that can impact society positively.
A mentoring and knowledge-sharing hub: The festival's commitment to mentorship and knowledge sharing is invaluable. Experienced photographers passionately emphasize the significance of imparting knowledge to young creatives, encouraging authenticity, and steering clear of image manipulation.
Balancing artistry and business: Recognized figures in the photography world underline the importance of considering the business side of photography. It's not just about capturing remarkable images but also about marketing and selling creative works effectively, ensuring that the value of artistic endeavors is realized in full.
Photospeak: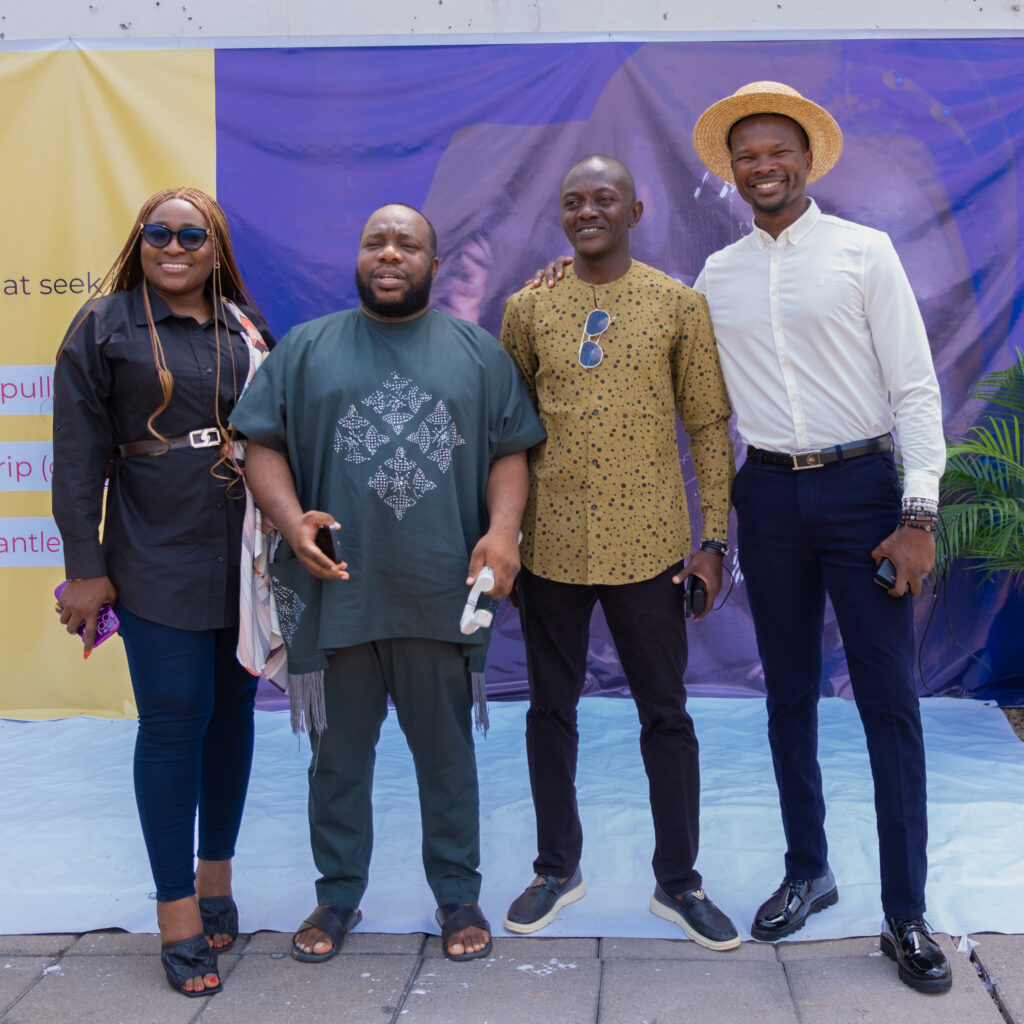 The culmination: training, mentorship, and guidance
The week-long festival concluded with training, mentorship, and guidance offered by distinguished photographers and industry professionals, including Efe, Augie, Bassi, and BigH. Facilitators such as Kahlegraphy, Onye Ubanatu, Hakeem Salaam, Mayor Otu, George Oshodi, Jacqueline Souwari, and Kahli Brown provided valuable insights into the world of photography, sharing their journeys, challenges, and keys to success.
The Abuja Photo Festival was more than an exhibition; it was a melting pot of creativity, dialogue, and enlightenment. Through the art of photography, the festival breathes life into stories, capturing the kaleidoscope of life's experiences through lenses.