John Ayim and Godsgift Onyedinefu
The Civil Society Legislative Advocacy Center (CISLAC) has called for strict scrutiny in the budget of Nigeria's security sector, while deploring what they described as a lack of transparency and corruption in security funding and spending.
They raised this concern at a Quarterly meeting of the Defence Integrity Advisory Committee organized by CISLAC Nigeria in collaboration with Transparency International-Defence and Security Programme (TI-DSP) with support from UK-AID.
The Executive Director of CISLAC, Mr. Auwal Ibrahim Musa, in his address while decrying the "high level" of corruption in the defence, highlighted the need to audit and scrutinize the budgeting process and provide clarity on how the security forces are utilising funds.
Musa noted that an independent audit offices will be instrumental to increase the capacity of parliaments and legislatures to reduce defence corruption risk.
According to him, the production of audit reports by an independent institution can serve to redress the imbalance of defence information and expertise between government and parliament and enthrone transparency, and enable the masses hold government accountable.
Salaudeen Hashimu Nurani – Senior Programme Officer, Peace, Security, Migration and IDPs, in setting the context for the meeting, also described the level of corruption in the defence sector as dangerous, noting that it promotes misappropriation of funds.
Photo Highlights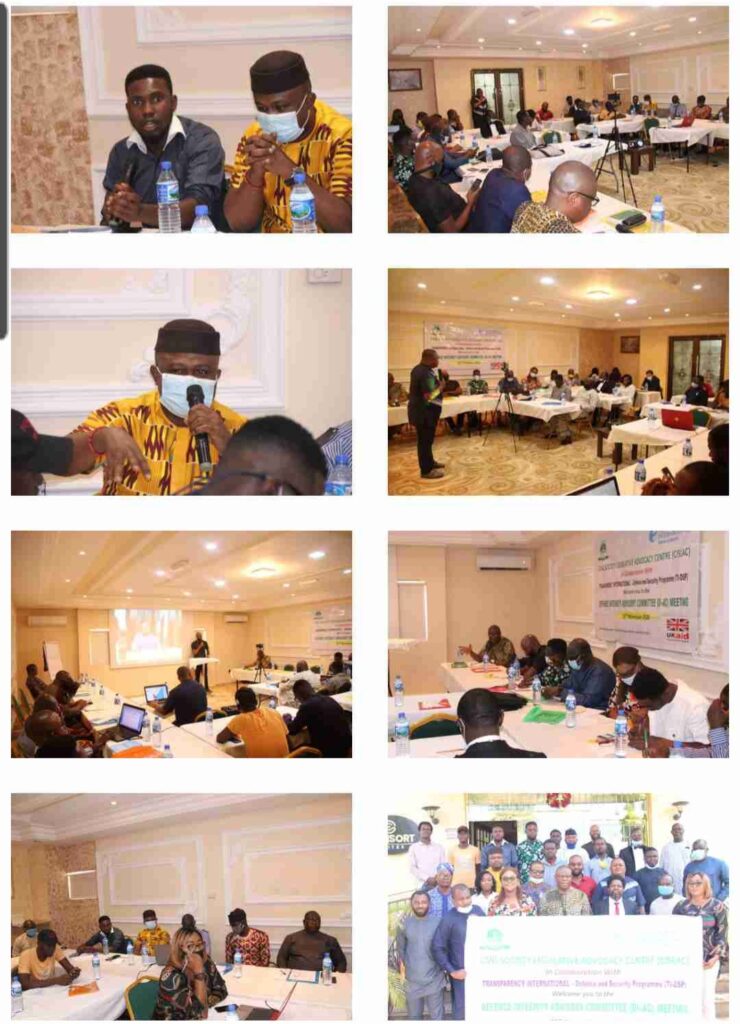 The programme officer pointed out that corruption not only puts national security in jeopardy, but by extension the nation's resources, which according to him end up in the hands of few individuals who will lavish the funds on luxury while leaving the larger number of Citizens to their fate.
The Director General, National Orientation Agency, Dr. Garba Abari and the Director General, Bureau of public Procurement in their remarks commended the contributions of CISLAC in leveling down corruption in Nigeria.
Stakeholders present at the event developed a pathway for change, which ranges from building synergy across the relevant Stakeholders to promote access to information within the defense sector and advocate for institutional support in capacity building of CSOs.
The objectives of the meeting was to check with audit experiences related to defence institutions: The challenges, gaps and opportunities for accountability;
To do an appraisal of budget performance for 2020 as well as proposal for Defence and Defence-related institutions in 2021: Establishing effective monitoring and evaluation tools and practice.