…Empowering investigative journalism globally – A visionary leader's perspective to GIJN
Says: "my background is an advantage rather than a disadvantage…"
Award-winning journalist Emilia Díaz-Struck has assumed the role of Executive Director at the Global Investigative Journalism Network (GIJN), an association comprising over 240 investigative journalism nonprofits worldwide. Ms. Díaz-Struck transitioned to this role after being elevated to the post of Editor-at-Large at GIJN in mid-August and officially taking over from David Kaplan following the biennial Global Investigative Journalism Conference (GIJC) held in Gothenburg, Sweden, from September 19 to 22, 2023. Díaz-Struck, known for her impactful work at the International Consortium of Investigative Journalists (ICIJ), where she played a pivotal role in groundbreaking global investigations into corruption and money laundering, including the Pulitzer Prize-winning Panama Papers, discussed her vision for GIJN's future during an interview with Senator Iroegbu. Here are the excerpts from the interview:
Congratulations on your upcoming role as the Executive Director of GIJN. How do you feel about stepping into the shoes of Mr. David E. Kaplan, who has been a significant figure in the organization for over a decade?
It's both an honor and a great responsibility. I am excited about this transition, despite the weight of the task during the transition period. I have had the opportunity to engage in many conversations with Dave and reflect on how GIJN has evolved since my first conference in 2010, held in Geneva, Switzerland. I was also present when Dave was appointed director, marking the beginning of our remarkable journey. GIJN boasts a fantastic team with members hailing from 25 countries, each bringing unique expertise, skills, and talents to the table. With this wealth of resources, we are committed to preserving our mission of training, investigating, supporting, and empowering one another. It's truly an immense honor.
Reflecting on your tenure as Editor-at-Large for GIJN, what successes or achievements are you most proud of, and how will you build upon them in your new role as Executive Director?
In my previous role, the key to success was listening, careful planning, and taking action. It's a straightforward approach, really. One of the standout achievements is our collaboration with the formidable GIJN community. With over 240 member organizations in 90 countries, we have addressed a wide range of essential topics. This includes providing live training on data, research, sources, particularly focusing on security and editing. Identifying these crucial areas is a priority. We are also dedicated to fostering collaborations and expanding our network connections. The journey ahead is filled with exciting prospects. We have established valuable resources such as our Resource Center and Help Desk, ongoing programs, and our global conferences. Looking forward, we are committed to planning and addressing the evolving needs of our community while empowering ourselves to achieve even more.
Can you share your vision and mission for GIJN as you take on this leadership role? What are the key targets you hope to achieve during your tenure?
Absolutely, I firmly believe in the power of teams and collaboration. It's the cornerstone of my approach. The key to our success lies in advancing together, using this collaborative mechanism to address our diverse needs. It's about recognizing the array of skills that people bring to the table and harmonizing them to create a complementary whole. As a result, we will strengthen our internal teamwork and effectively address the challenges and opportunities at hand. Our network spans across different regions, and my mission includes detecting and responding to the unique needs of each region while simultaneously advancing our global objectives as a united community.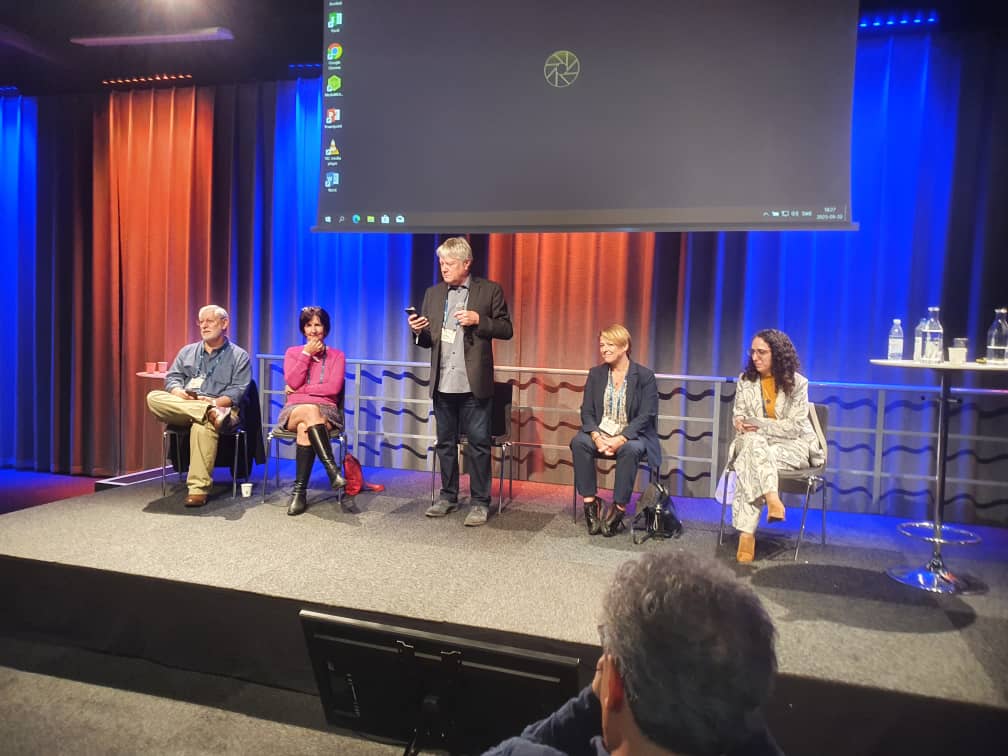 Being an extraordinary woman from Venezuela, a developing country, and taking on this global leadership role, do you anticipate any unique challenges or opportunities related to your background and perspective?
I view the challenges in this role as inherent to the job itself rather than specific to my background. In fact, I see my background as an advantage rather than a disadvantage. The experiences I have gained, such as addressing press freedom issues in my home country, collaborating with others, and acquiring skills like data journalism in diverse environments, have prepared me well for this role. My local context has served as a launchpad for global collaborations, including over a decade of work with GIJN. Additionally, my experience in co-founding a small startup with three other colleagues in Venezuela, amando.info, and serving as a professor for seven years, teaching investigative journalism in the Venezuelan context to students from Latin America and beyond, provide valuable insights. I consider these experiences a strength, especially as a Venezuelan Latina woman, and I intend to leverage them to excel in this role.
With a specific focus on Nigeria and Africa, could you outline any particular programs or initiatives you plan to implement to support investigative journalism in these regions?
Certainly. We already have two to three team members hailing from Africa, and more are based in the region. We have appointed two regional editors, one for Africa and another for Francophone Africa, in addition to an assistant editor, all of whom are stationed in Africa. Africa holds great significance for GIJN, and we will actively participate in the African Investigative Journalism Conference. I will personally attend with our regional editors, where we aim to share the knowledge and insights gained from our global conference. We are committed to disseminating information about the resources and tools we have developed and will be creating materials tailored to the region, including guides that are translated and localized to meet the specific needs of African journalists.
The Global Investigative Journalism Conference 2023 has recently concluded. What were the key outcomes or takeaways from the conference, and how do you plan to leverage them in your new role?
That is an exciting question. We are in the process of conducting a survey to gather a wide range of insights and ideas from the conference, which will be invaluable for us. The GIJC is particularly thrilling due to the global reach of our conferences, with representation from 130 countries. We have recognized the need to address various aspects, including security concerns, which are a top priority. Additionally, there is an emerging emphasis on editorial training, a topic that came to the forefront during one of the panels. Collaborations, as well as tools and technologies to aid our investigative work, are being widely discussed, including the use of data and AI. Moreover, we are exploring how to conduct reporting when in exile and how to manage information when dealing with human sources in complex environments. The conference provides a balanced mix of classic investigative journalism techniques and new techniques associated with emerging technologies. Our aim is to understand these threats and opportunities better and use this knowledge to continue developing our programs for the years to come.
As the media landscape evolves rapidly, what strategies do you have in mind to ensure that GIJN remains at the forefront of investigative journalism in the digital age?
It is not about becoming smarter; we are already a smart organization. What we aim to do is to harness the collective intelligence of GIJN as a network of networks. In this regard, as corrupt politicians and other actors we investigate become more sophisticated, we need the collaborative strength of GIJN to understand the new tactics these actors use to hide their assets, commit crimes, or violate human rights. This collaborative approach allows us to advance our tools and techniques and continue our professional growth by building knowledge together. The true strength of GIJN lies in its people and the power of this global network. We stay relevant by adapting to evolving needs and threats. Our investigative efforts leverage data and technology, alongside traditional reporting techniques. We also ensure global connectivity, facilitating the exchange of experiences and knowledge. This way, we realize that the challenges faced in one country are often shared by others, and together, we find solutions as a united community.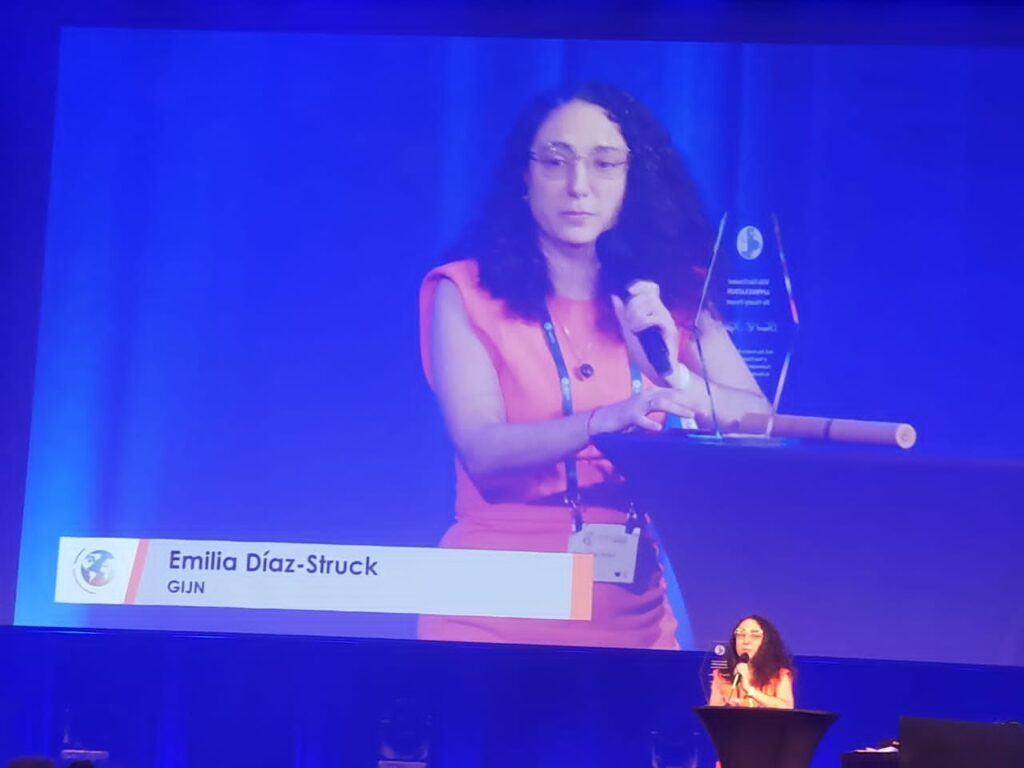 In an era of misinformation and disinformation, what role do you see investigative journalism playing in maintaining the integrity of information and promoting transparency?
GIJN recognizes the importance of addressing the challenges posed by misinformation and disinformation. We have initiated a digital press program specifically designed to tackle these issues. Recently, we launched a guide on how to investigate digital threats. This demonstrates our commitment to advancing in this area. Furthermore, we have established partnerships with seasoned investigative reporters who are at the forefront of investigating these topics. By recognizing the significance of investigative journalism in exposing falsehoods and promoting transparency, we aim to make significant progress in addressing these issues. GIJN is actively working in this domain, and we are continuously developing our strategies and approaches. For those interested in joining our efforts, we offer a comprehensive training program. We are currently accepting applications for the second cohort of journalists. All the necessary information can be found on our website. The deadline for applications is approaching, so I encourage interested journalists to visit our website for more details.
Can you share your thoughts on the importance of fostering collaboration and partnerships within the global investigative journalism community, and how do you plan to facilitate these connections?
Collaboration and partnerships are fundamental in the global investigative journalism community. We recognize the importance of fostering these connections and facilitating them effectively. We believe we are well-positioned to serve as connectors among our community members. Understanding the diverse needs of our community is a priority. We have already established ourselves as facilitators through our resource center, and we are committed to continuing this role. We will develop materials and resources that guide and promote collaboration effectively. Our aim is to address the unique needs of different regions and members. Collaboration is not limited to self-collaboration; it also involves cross-border partnerships. We understand that many individuals and organizations are eager to collaborate and advance together. These areas will remain a focus of our efforts, and we will continue to provide the support needed to foster meaningful collaborations.
Could you provide insights into how GIJN plans to address pressing global issues, such as insecurity, climate change, social justice, and human rights, through investigative journalism in the coming years?
Our approach to addressing pressing global issues through investigative journalism in the coming years is multifaceted like training and Capacity building: We believe in equipping our community with the skills and knowledge needed to tackle these critical issues. This involves providing training in various aspects of investigative journalism, including data analysis, research methods, and reporting techniques. Another area is in connecting and building Community: Collaboration is at the heart of our efforts. We aim to foster a sense of belonging and togetherness within our community. We bring people together through conferences, workshops, and online platforms to share experiences, knowledge, and insights. Also, through professionalization: We are committed to raising the bar for investigative journalism. By maintaining high professional standards, we ensure that our community produces impactful and reliable investigations that shed light on these pressing global issues. Engaging the New Generations: It's not just about the present; we are also dedicated to nurturing the investigative journalists of the future. This involves connecting with academic institutions and newcomers to investigative journalism, providing them with the necessary tools and resources to make meaningful contributions. The fostering Networks and collaborations: We recognize that solving complex global issues requires teamwork. We encourage and support the formation of networks and collaborations within our community to pool resources, knowledge, and expertise. Through these strategies, we aim to contribute significantly to addressing issues such as insecurity, climate change, social justice, and human rights through the power of investigative journalism.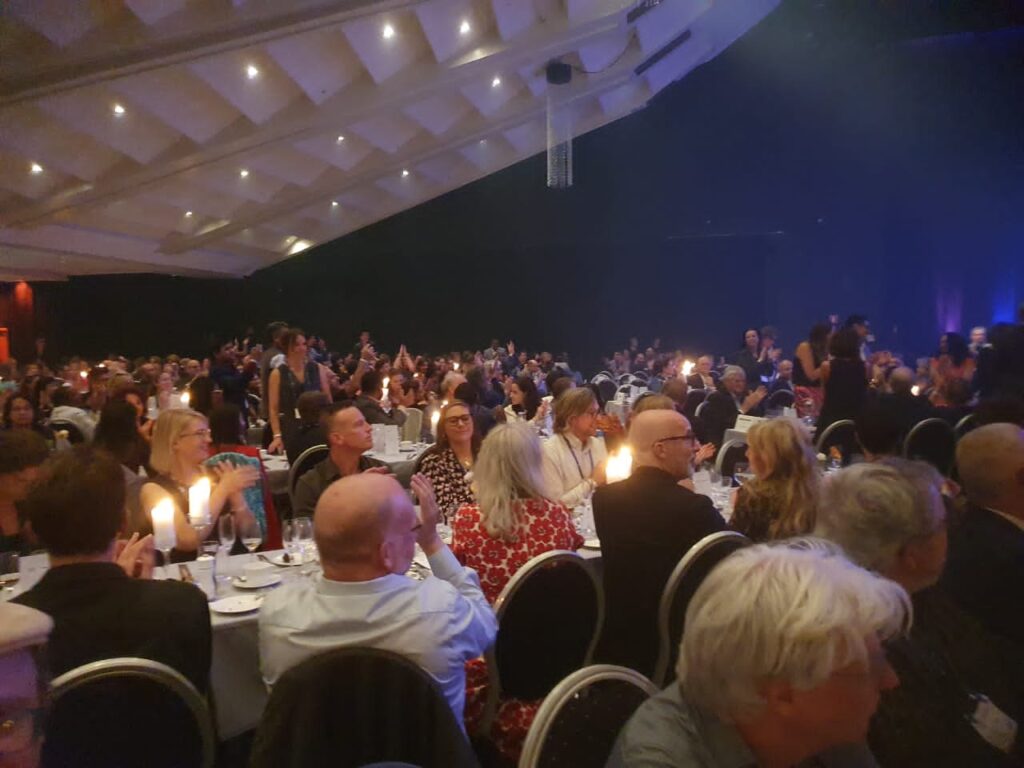 In many developing countries, including Nigeria, issues of corruption and the lack of transparency and accountability in security and defense funding have been long-standing concerns. Does GIJN have any special focus or plans to address these challenges in the realm of the security sector and governance reforms, and if so, how do you envision tackling these complex issues to promote transparency and accountability?
Absolutely, addressing issues of corruption, transparency, and accountability in the security sector and governance reforms is critical, particularly in developing countries like Nigeria. While we don't have specific plans at this moment, we are open to exploring and tackling these complex issues. Our approach involves listening to our community as we recognize the importance of understanding the needs and concerns of our community members. We will continue to actively listen and engage with our members to identify the areas that are most relevant and pressing. There are issues of resource generation as we identify specific challenges in the security sector and governance reforms, we are committed to generating resources and materials that can help our community address these issues effectively. This may involve creating guides, toolkits, and training programs tailored to these challenges. Then we believe that collaboration is key to addressing complex issues. We will seek partnerships with experts, organizations, and journalists with a deep understanding of these challenges to pool knowledge and resources. By remaining open and responsive to the needs of our community and by actively engaging with experts and organizations in these specific areas, we aim to contribute to promoting transparency and accountability in the security sector and governance reforms. We are eager to welcome ideas and input from our community to shape our efforts in these critical areas.