By TCAP
Signs of closer Sino-Russian diplomatic coordination emerged in Africa just three days after President Vladimir Putin met with his Chinese counterpart Xi Jinping on the sidelines of the Winter Olympic Games in Beijing.
Ambassadors from both countries participated in joint meetings early last week in at least two African countries, Guinea and Kenya. These were the only two that were publicly announced on Twitter so it's possible that similar meetings took place in other African capitals.
Although there was no formal readout of what was discussed in either of those two meetings last week, it's quite likely they came about as a result of the lengthy joint statement that Presidents Putin and Xi published following their get-together on February 4th.
The Kenyan Foreign Affairs office made a passing mention in their Tweet about the joint meeting that referenced "UN Security Council reforms." Kenya is currently a rotating member of the Council and no doubt liked what it saw in the joint Sino-Russian statement on the need to "defend the authority of the United Nations."
While it's common practice that ambassadors meet collectively with representatives from a host government, the timing of these two meetings so soon after the February 4th Putin/Xi meeting in Beijing and the fact that they were publicized on Twitter, make them feel just a little bit out of the ordinary.
Photo Highlights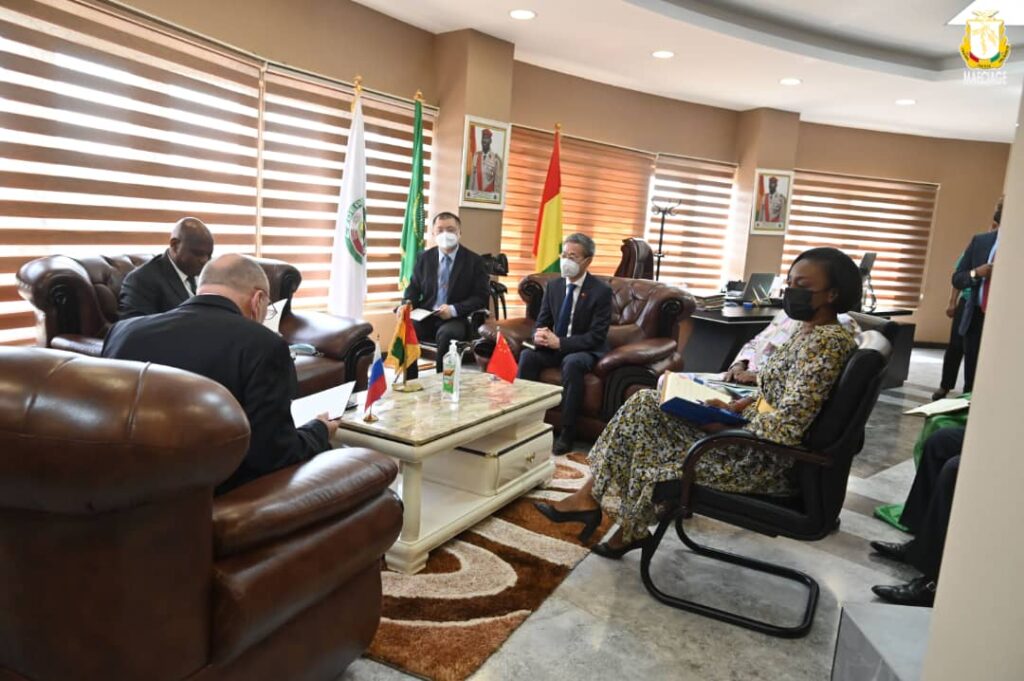 Credit | The ChinaAfrica Project